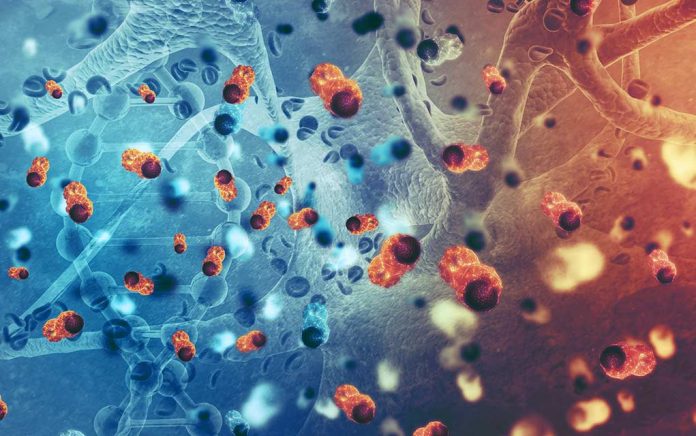 (WellnessPursuits.com) – Can't wait to sink into a sudsy citrus or luxurious lavender bubble bath at the end of a long day? Before sliding into a long, warm soak with your favorite bath products, take a minute to consider what you're actually slipping into.
Your bath can be a private retreat, or a place to rejuvenate and regenerate – but many everyday products are not conducive to healthy, healing tub-times.
Body Washes, Soaps, Gels and Bubble Baths
The Problem:
Those luscious, aromatic body washes, cleansers and bubbling bath bombs may be quietly erupting with harmful toxins masked by artificial scents. Many bath products contain toxins such as triclosan, parabens, formaldehyde and dioxin, which can disrupt hormone levels, decrease resistance to disease, and lead to breast cancer, respiratory disorders and neurological problems, among others.
The Solution:
Purchase certified organic bath products with natural, hydrating, regenerative ingredients such as aloe, frankincense, myrrh, ginger and lavender. Use 100% pure essential oils to make your own bubble baths, cleansers and body washes. Create your own private-label soaps by melting down basic organic soaps, and adding herbs and petals such as rosemary, lilac and dried nettle leaves. Throw in some tea tree oil or aloe vera for healing properties.
Loofahs
Scrubbing off dead skin cells can revitalize your skin, take years off your appearance, and encourage the growth of newer, healthier skin. The easiest way to do this is with a loofah sponge – but don't mistake natural fibers as being safe.
The Problem:
Whether using a natural loofah sponge or a synthetic one, there's a high likelihood of microorganisms breeding within the wet fibers, leading to bacterial and/or fungal infections. Plastic loofah alternatives drain more easily, but are made with chemical-based products that break down over time, releasing toxins.
The Solution:
Use an old-fashioned washcloth or coarse "bath glove" that drains easily and is machine-washable. If you really must keep your loofah, choose a thin one with loose construction, and dry it daily in a cool place. Clean it weekly in an antiseptic solution to kill bacteria, and replace it every month.
Exfoliating Body Scrubs
You know those invigorating bath scrubs intended to exfoliate your skin with tiny particles of natural sand or sugar? Not so fast. There's a big chance that the "scrubbie" particles you're feeling are not sand and are certainly not natural; they're most likely made of synthetic plastic "microbeads."
The Problem:
These tiny toxic microbeads get heated in the bathwater, potentially releasing harmful chemicals. The little particles also take a liquid cruise through water pipes and eventually end up in local rivers, streams and lakes. Since they aren't biodegradable, they clog up waterways, destroy ecosystems, and get eaten by fish, ending up you-know-where: in the bellies of birds, animals, wildlife, and yes – humans. Recent laws phase out the use of microbeads, but loopholes exist, and they are still widely used in bath products, toothpaste and shaving creams.
The Solution:
Exfoliate with essential oils combined with coarse sea salt or organic sugar. Make them yourself, or purchase low-cost natural scrubs such as Trader Joe's lavender and sea salt scrub, which also contains apricot kernel oil, almond oil, greet tea leaf, avocado oil and vitamin E.
Taking back your tub doesn't have to be a major ordeal; it just takes some insight and active choices to pursue Wellness even in your bath. Using natural products not only protects you from harmful toxins, it promotes healing and health for the long term.
Copyright 2023 – WellnessPursuits.com