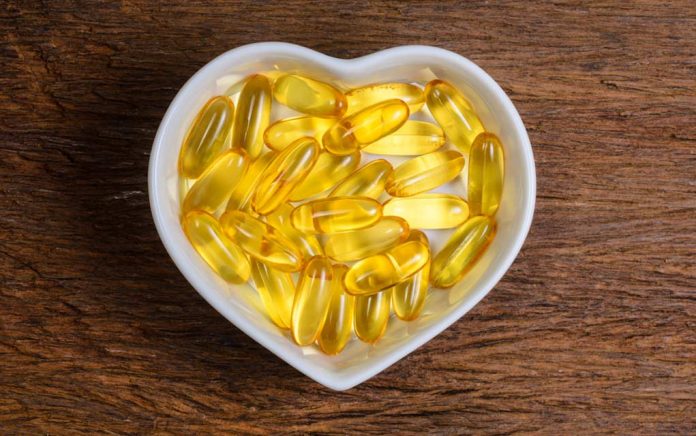 (WellnessPursuits.com) – Were you ever forced to take cod liver oil as a child? If so, fish oil supplements in gel caps are one form of good news. Another is that despite controversy in recent years (and from some of our childhoods) about whether fish oil supplements are beneficial, there's new research that provides more insight into the potential benefits of fish oil, how it might lower risks, and what we might stand to gain by taking this supplement.
Benefits Based on the Most Recent Research
The biggest news is that based on an extensive study, people who regularly use fish oil supplements showed an associated 20% lower risk of death by heart attack than those who do not. The use of fish oil supplements correlates to other lower risks, as well. Here are the other findings:
Death from all causes — 13% lower risk
Death from cardiovascular disease — 16% lower risk
Cardiovascular disease — 7% lower risk
Heart attack — 8% lower risk
Stroke — 10% lower risk
That latest research was released in early March of 2020 and used data gathered from nearly half a million people between the ages of 40 and 69. They used the UK Biobank as the data source over an 8-12 year period. It's the largest study of its kind undertaken regarding fish oil supplementation. The study concluded that regular use of fish oil seems to be associated with a lower risk of all-cause and CVD mortality and against CVD events.
How Much Fish Oil Is Needed?
Typically the recommended dose for fish oil supplements is to take the equivalent of  3.5 grams of omega-3 fatty acids daily. Because the omega-3s make up only a portion of the total amount of fish oil, be sure to read labels. It might be necessary to take up to 12 grams of fish oil a day to obtain the recommended 3.5 grams of omega-3 fatty acids. If you're unsure of how much fish oil is safe for you, be sure to talk to your healthcare provider.
Taking a fish oil supplement may lower your risk of heart attack, stroke and even death. Making this supplement a regular part of your routine could be just the boost you need to keep your heart healthy for years to come.
~Here's to Your Healthy Pursuits!
Copyright 2020, WellnessPursuits.com