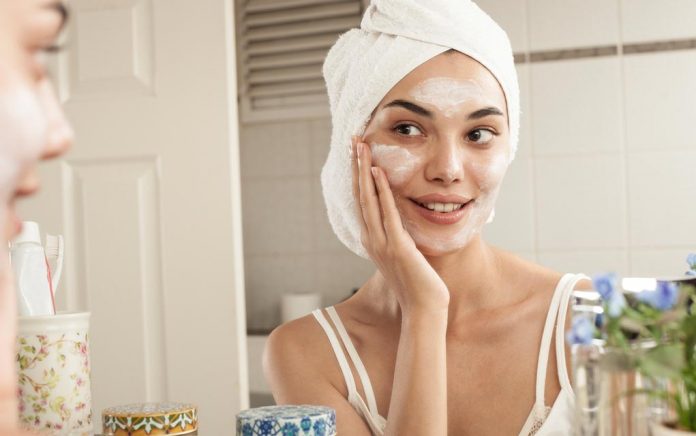 This Kitchen Staple is Magic for Your Skin and Hair
(WellnessPursuits.com) – Kitchen products are no stranger to the beauty world. Over the years, you may have heard the hype about coconut oil — or perhaps even tried it yourself. Maybe you've also soothed sore eyes with cucumbers or created a homemade body scrub with sugar and vanilla extract.
But have you experienced the magic of baking soda yet? If not, you're missing out. Baking soda is often found in cleaning products, but it can also work wonders for your complexion and hair. We've got the details about this inexpensive kitchen staple's benefits below.
Purify Your Pores
Makeup, sweat and environmental toxins can clog your pores, making it easier for acne to develop and spread. When applied correctly, the alkalizing, exfoliating powers of baking soda help clear out pores and promote a clear, youthful complexion.
Be careful not to scrub too hard with baking soda, as it may irritate your skin. Instead, try one of these ideas:
Create a mixture that's half baking soda and half water. Dab it gently on your face like you would with a facial mask. Rinse after a few minutes.
Mix 2 tablespoons of baking soda with 1 tablespoon of coconut oil for a smoothing mask. Scrub the mixture into your face and then allow to sit for 10 minutes. Rinse well, and moisturize as needed.
Make a face mask with a few drops of rose water, baking soda, lemon juice and cucumber juice. Apply carefully, then rinse it away a few minutes later.
Combine 1 tablespoon baking soda with 1 teaspoon of real orange juice for a fizzy face mask. Spread a thin layer to your face. Leave it on for up to 20 minutes, then rinse to reveal brighter skin. This combination works because vitamin C helps create a healthy glow, while orange juice tightens pores.
Tame Your Tresses With Baking Soda
What do you do when shampoo buildup strikes and dulls your hair? A lot of us think we should just wash our hair more, hoping the issue will get better, but that generally isn't the best solution. In fact, it may only make things worse.
Baking soda helps remove flakes from dandruff, styling products and shampoo. For healthier looking hair, just mix a small amount of baking soda with your regular shampoo and wash as usual. Some people also go the 'no-poo' route and sprinkle baking soda — with nothing else — on their scalp, then rinse and condition. Another option is to mix baking soda with vinegar, and let it sit on your scalp and work its dandruff-fighting magic for 15 to 30 minutes.
Just be careful if you have a sensitive scalp, brittle hair or color-treated hair. Baking soda may damage your tresses, even if you use it sparingly.
Other Uses for Baking Soda
Is your deodorant not doing the trick? Try baking soda instead. You can mix it with coconut oil or dab a bit on straight from the box. Watch out for irritation, though, as some people break out in an underarm rash after using baking soda there.
You can also use baking soda on your feet by letting them soak in warm water with a few spoonfuls of this callous-fighting product. After your feet soak, gently scrub them with a pumice stone until smooth, then apply lotion to lock in softness.
You don't have to spend big bucks on beauty products for your hair and skin — unless you want to, of course. Baking soda is a budget-friendly kitchen staple worthy of a permanent spot in many makeup bags.
~Here's to Your Healthy Pursuits!
Copyright 2023, WellnessPursuits.com