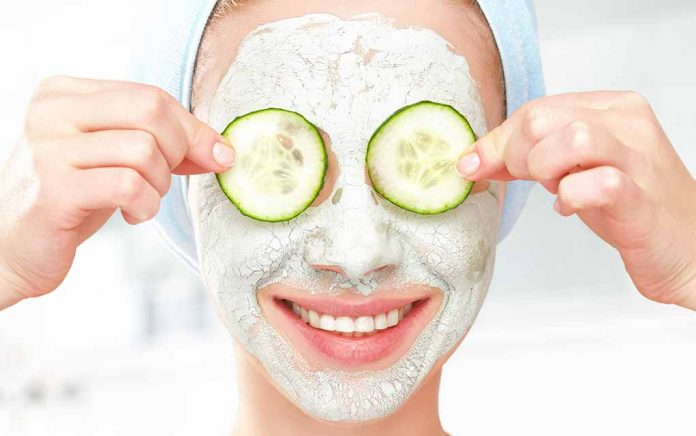 (WellnessPursuits.com) – It's natural to want to look your best. Most women will agree that having a beauty routine is a must. The problem? It's easy to take things a bit too far. When it comes to beauty, there really can be too much of a good thing. Even worse? You may be driving men away instead of attracting them to you!
We all have to start somewhere when it comes to developing a beauty routine. Some of us have a natural knack for makeup application while others have to spend quite a bit of time practicing. No matter what you do, make sure you aren't making these mistakes:
Glitter. You aren't a tween. Adding a little shimmer to your look with a nice eye shadow or fine body mist can look nice. Turning yourself into a rainbow of sparkles is definitely not. Glitter is distracting and, even worse, gets everywhere. Just one kiss could have you both sparkling by the end of the evening. Don't do that to him.
Heavy foundation. There is nothing wrong with having a nice, natural look to your appearance, even if it means brightening your complexion with a little foundation. Don't overdo it, though. You don't need to go for that full-coverage look every single day. Avoid caking it on and please — pretty please — make sure you're using the right shade and don't forget to blend.
Heavy perfume or body lotion. Believe it or not, your personal musk is more attractive to men than you'd think. Don't try to overpower that too much. If you do have a perfume you like, use it, but be a minimalist. Remember that tastes vary, and you might inadvertently offend noses that are more sensitive than yours, including your date's.
Spider lashes. Thick, dark eyelashes send messages of youth and good health, but they can be a real mess when overdone. When they become clearly unnatural, well beyond a little added thickness and length, they become eyesores. Even worse, too much mascara will leave you looking like a raccoon no matter how your day goes. Choose a good product and go light on the application.
Overdone nails. Your fingernails can say a lot about you, and a distracting manicure might say some loud things. Nice nails can finish off a clean, polished look. Claws painted in weird designs might be a little much to impress most guys.
Product-crispy hair. While fly-away frizz isn't going to gain you any points, neither is using too much product to attempt to control it. Men want soft, touchable hair that isn't going to leave their hands sticky afterward. You might not be able to avoid using something to keep your curls tamed, but tone it back if it leaves them hard or greasy.
Don't overthink your beauty routine. Try to complement your natural features instead of hiding them. Highlight what you have and keep it simple where you can. Put your efforts into being your most beautiful you and you'll always be ready to turn heads.
Copyright 2020, WellnessPursuits.com