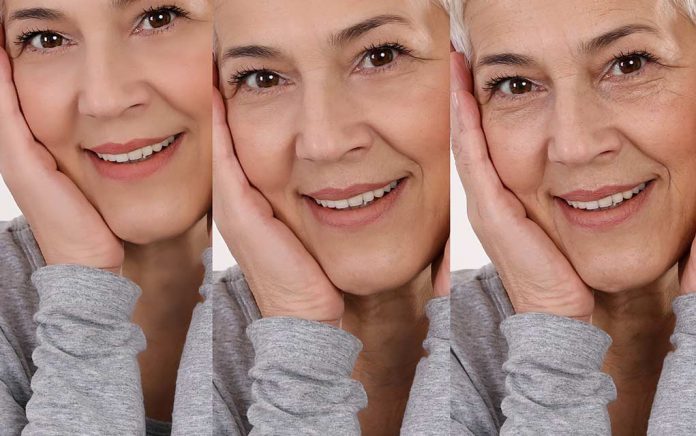 Little Known Secrets to Looking Incredible Over 50
(WellnessPursuits.com) – It's easy to look incredible over 50 when you know what to avoid and what to embrace.  The biggest secret is giving yourself permission to look incredible, without worrying about looking your age.
Things to Avoid
1. Trying to "Dress Your Age"
When you feel good in what you're wearing, you'll look great, too.  Don't worry about traditional rules.  For example, should you stop wearing jeans when you hit the big five-o?  Don't be silly.  You grew up in jeans.
Should you wear washed-out jeans with holes in embarrassing places and a bikini halter-top?  Ah, no.  But, neither should you wear "mom jeans."  What about a dark wash jean with a simple t-shirt, a statement necklace and a blazer?  You'll look incredible, not because you're dressing your age, but because you have more style sense now than you did when you were 20.
2. Trying to Hide Your Shape
Wearing boxy jackets or long shapeless dresses won't hide your shape.  Those types of clothes do define your shape – it's called a square.  Instead, consider that it doesn't matter if your waist isn't the same size it was when you were 30, look for clothes that help you define your waist and accent your curves.
3.  Trying to Hide Your Hair
Many silver-haired women take advantage of their silvery mane.  Helen Mirren, Jamie Lee Curtis and Judi Dench are three who come to mind.  If you don't like your silver hair, make a change, but don't forget to make it look natural.  Hair isn't naturally all one color, so don't just turn your hair brown or blond.  Consult with a colorist to determine how to add natural highlights to a rich base color.  Keep in mind that going too light can make many women look washed out.
Things to Embrace
1. Your Age
You have a lot to offer with all the living you've done and things you've learned.  Another secret to looking incredible is to understand that if you try to dress like your much younger self, you just end up making yourself look older than you are.  Think about Jane Seymour.  You'd never think of her as looking old, but you'll never see her in a cutesy outfit she wore when she was 21, either.
2. Dress for Success
In the corporate world people say, "dress for the job you want, not the job you have."  That same principle applies for your personal style.  Do you want to be perceived as matronly?  If so, mommy jeans are the right choice.  Do you want to be perceived as a vital woman with a lot to offer?   Wear clothes that reflect your personality.
3. Imitation is the Sincerest Form of Flattery
Take some fashion tips from role models who look incredible over 50.  We're lucky because we have many more role models in that category than ever before.  You'll never see any of these women looking matronly unless it's for a screen role.  Examples of these icons include Goldie Hawn, Oprah Winfrey, Meryl Streep, Gloria Estefan and Susan Sarandon, to name just a few.
The clothing trend you'll see from all these women is that they dress in classic styles.  They don't follow every new fashion trend.  Simple, and even casual, elegance is the style they've chosen after having seen it all.
If you're over 50, you're one of a group of women who are reinventing what life after 50 looks like.  Celebrate your life – and let it show in how you dress.
Copyright 2023 – WellnessPursuits.com