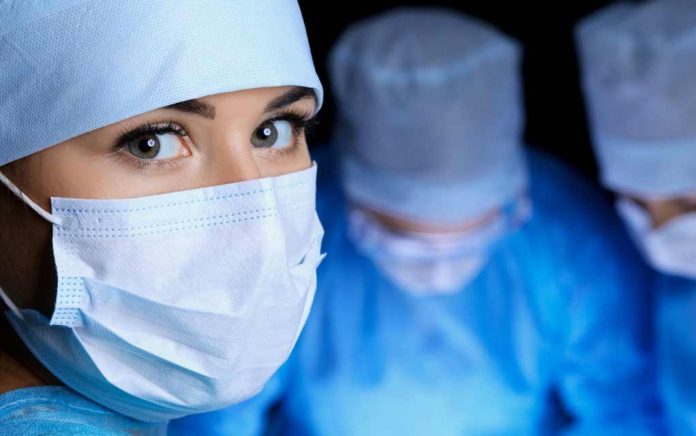 (WellnessPursuits.com) – Medical misdiagnosis and late diagnosis are huge issues in the American health system, resulting in needless deaths annually. The most commonly misdiagnosed ailments include cancers, infections and vascular events, such as stroke. These account for approximately 75 percent of all misdiagnoses that end up causing harm to the patient. And, unfortunately, it happens way too often.
More Common than You Think
Unfortunately, medical misdiagnosis is more common than you think. In the U.S. alone, 12 million people are misdiagnosed and suffer because of it. Women and minorities are more likely to be misdiagnosed as often as 30 percent of the time. What's more, serious illnesses are more likely to be misdiagnosed, as are illnesses that are difficult to diagnose, such as lupus, Parkinson's disease, fibromyalgia, Lyme disease and chronic fatigue syndrome.
Primary care physicians are more likely to misdiagnose a complex problem than a specialist. In a study underwritten by the Mayo Clinic looking at how many misdiagnoses were uncovered after a referral, it was found that 21 percent of cases were improperly diagnosed initially. Primary care physicians only got it right about 12 percent of the time.
The Consequences of Misdiagnosis
About 40,000 to 80,000 people die from complications put in motion by a misdiagnosis each year. Many more are permanently and/or temporarily injured. It's estimated that statistics for permanent disability are as high as the statistics for loss of life. Not only that, misdiagnosis delays treatment, which can lead to the worsening of a condition or the prolonging of symptoms.
On the financial side, about $100 billion is wasted each year because of diagnostic errors. Unnecessary tests and treatments, as well as numerous doctor visits, all drive up the cost.
How to Be Your Own Advocate
Misdiagnosis often comes down to miscommunication. Information can get lost when you switch providers. Visits with the doctor are short, which means you may not be able to cover all of your symptoms adequately in one visit. You might forget to mention something that is vital to your diagnosis. Your doctor may not ask the right questions. A myriad of things can go wrong, but you can reduce the chance of that occurring by being your own advocate.
To advocate for yourself, don't be afraid to ask your doctor lots of questions. Write down your symptoms and questions and go through them one-by-one. Maintain your own medical records, and review them regularly. If you find a discrepancy, bring it up to your doctor. If you think you need a second opinion, don't hesitate to seek it out.
Medical misdiagnoses are more common than you think, and they can be deadly. Even when a misdiagnosis does not result in death, it may cause unnecessary pain and suffering. To prevent medical misdiagnosis, it's vital that you become an advocate for yourself and your family members. Do your research. Ask for tests. And never, ever fail to ask for a second opinion if you think you need one. Your life may depend on it.
~Here's to Your Healthy Pursuits!
Copyright 2023, WellnessPursuits.com