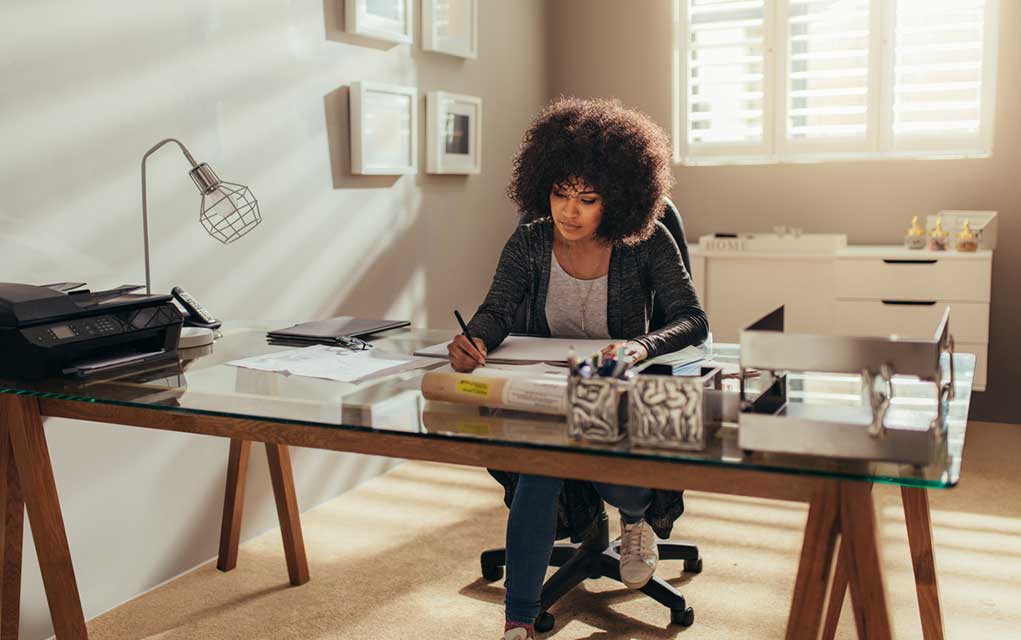 Five High-Paying Jobs You Can Do From Home
(WellnessPursuits.com) – Years ago, the concept of working from home had a whole other meaning. Times have sure changed, though. Evolutions in technology have opened up a world of opportunity, whether you wish to be an entrepreneur or simply find a corporate job with more flexibility. If the latter is the case for you, you'll find that telecommuting is now a common reality.
Telecommuting 
More companies than ever are hiring remote employees and the trend doesn't seem to be slowing down. Telecommuting increases productivity and saves companies money, so there's no reason for larger companies to shy away from the practice. Are you skilled in one of these career fields?
Information Technology (IT) or Technical Support — Jobs in these fields are great for people who have a background in technology or customer support. Similar job roles include IT specialists, quality analysts, systems administration and platform consulting. Large companies like Dell and Apple frequently hire skilled telecommuters.
Healthcare — This may seem a little strange, but the field of medicine is growing by leaps and bounds. Medical facilities are often looking for people to handle video-based appointments, while insurance companies and billing offices are constantly looking for legal consultants, research associates, medical records managers and even phone triage specialists. Look to companies like Humana or Cigna for remote opportunities.
Finance — A lot of larger financial institutions operate departments with no face-to-face customer contact. These include human resources, customer service lines, certain sales departments and marketing. You may find these jobs harder to come by, or that they require a mix of office presence and remote work. Check out big banks like JPMorgan or Capital One as you start your search.
Education — Teachers looking to break out on their own, or supplement their income, have a ton of online opportunities these days. This means you can work from anywhere, whether you're partnered with companies like Connections Academy, Cambly, or another organization. From leading online classrooms to tutoring individuals and selling lesson plans, the digital world of education is growing by leaps and bounds.
Customer Service and Sales — Anyone with great communication and customer service skills can generally work in customer service. If this is you, you'll find there are some great opportunities for remote customer service jobs. Most only require an internet connection and a phone line to get you started from home. Start your search with companies like U-Haul, Apple, LiveOps, Appen and Hilton.
Are you a good self-starter with a little bit of tech-savvy? Remote jobs pay just as well as, and have benefits equal to, traditional in-office jobs. The elimination of a commute reduces stress and telecommuters are often less distracted by coworkers. Telecommuting is a win-win for everyone involved. Let us know if you give it a shot!
Here's to your Wellness Pursuits!
Copyright 2023 – WellnessPursuits.com