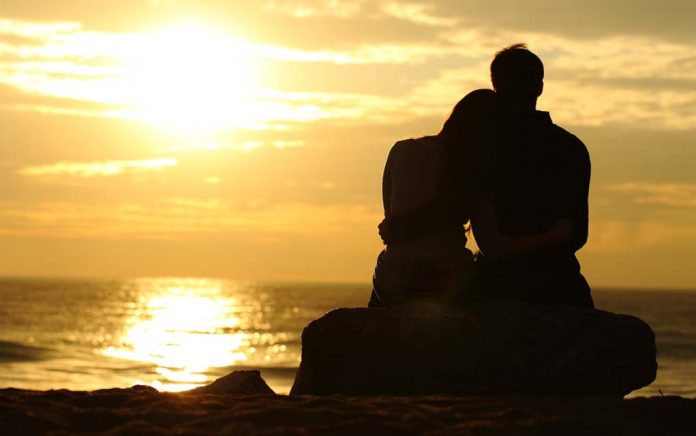 (WellnessPursuits.com) – There is a certain type of person who views the world differently than most of us. Seemingly wise beyond their years, the old soul views life through the eyes of someone with worldly experience. Mirroring the views of an older person from a young age, their perspectives and values set them apart in the modern world we live in. Old souls tend to be misunderstood, but if you're lucky enough, you might one day find yourself partnered with one.
Loving an old soul can be a life-changing experience, but many of us take their inner beauty for granted. For this reason, it's important to recognize that you're in a relationship with one to appreciate all they have to offer. Here are six signs your significant other is an old soul.
1. They're Homebodies
Like an older person, an old soul prefers to spend the majority of their free time at home, according to Lonerwolf.org. On a Friday night, they would much rather watch a movie with you at home than go to a bar or club. Although they don't mind going on adventures sometimes, they don't need the excitement to be happy. The old soul recognizes that spending quality time with their partner is important above all else, even if that means cracking open a bottle of wine and lounging around together in your sweatpants in the living room.
2. They Appreciate Simplicity
Old souls don't care about materialistic or expensive things. They would rather cook a romantic dinner at home than visit that new pricey restaurant in town. They appreciate the simple things in life: the moments you spend holding hands while you walk the dog, the TV show you watch together every Tuesday night and the coffee runs you make together on weekends.
The old soul understands that simple and intimate moments together mean more than expensive gifts or outings. They would be just as happy going camping with you as they would taking a lavish cruise because they realize that the important part is spending time together. And when it comes to gifts, Elite Daily says they would much rather receive a framed photo of the two of you or a poem you've written for them than an expensive new iPad (but they'll likely appreciate the thoughtfulness behind any gift you give them).
3. They Seek Out Meaningful Connections
When it comes to romance, the old soul craves a meaningful connection. Physical attraction simply isn't enough to keep them around. One night stands also don't entice them. They feel intimacy is best reserved for someone with whom you have a deep connection, preferring to only "make love."
They won't want to be with you long-term unless they feel the two of you connect on a deeper level — which they know is rare, as they don't open up to just anyone. They want to be with someone with whom they can share their deepest thoughts, feelings and dreams. Without this connection, the old soul will move on to someone else in search of that connection.
4. They Don't Play Games
If you're partnered with an old soul, one issue you'll never have to worry about is game-playing. Old souls are great communicators, and they also tend to be very honest, straightforward people. Sometimes, they may even be too honest — and they'll expect the same from you.
They don't play "cat and mouse." From the moment you first meet an old soul, they'll let their interest in you be known. They hate "talking" to someone without commitment and prefer to lay their feelings out early on. It may seem premature, but the old soul would rather be upfront and lock the relationship down than beat around the bush and waste everyone's time.
Old souls tend to emphasize trust. For this reason, they're extremely loyal and dedicated to those they love. The old soul is unlikely to cheat. They also hate drama and conflict, preferring instead to communicate about any problems in the relationship that might potentially jeopardize it.
5. They Tend to Be Romantic
Because they tend to be old-fashioned lovers, the old soul has romantic tendencies. This isn't to say that all old souls are natural-born hopeless romantics, but they will likely put romantic touches on your relationship that the society we live in is lacking.
Old souls believe in picking you up at the door, holding doors for you and covering the check. They might write you poems or bring you soup when you're sick. When it comes to communicating, they would rather see you in person than spend their time texting you. They might pick you wildflowers or light candles before love-making.
These sweet and meaningful gestures should be noticed and appreciated.
6. They Make You a Better Person
Seeing life through the eyes of an old soul might make you a better person. They can teach us a lot about love and life in general. After spending some time with an old soul, we might find ourselves more empathetic and more prone to gratitude. Their attitudes and perspectives on life may make a relationship with them come easy, as long as you're open to all they have to offer. Even if the relationship doesn't work out, you will likely appreciate the lessons you've learned from them for months, years or even a lifetime to come.
Not many of us have the chance to experience the blessing of an old soul in our lives. It's easy to misunderstand an old soul or take them for granted. If you've been lucky enough to be partnered with an old soul, be sure to let them know how much you appreciate them and everything they bring to your life.
~Here's to Your Healthy Pursuits!
Copyright 2023, WellnessPursuits.com