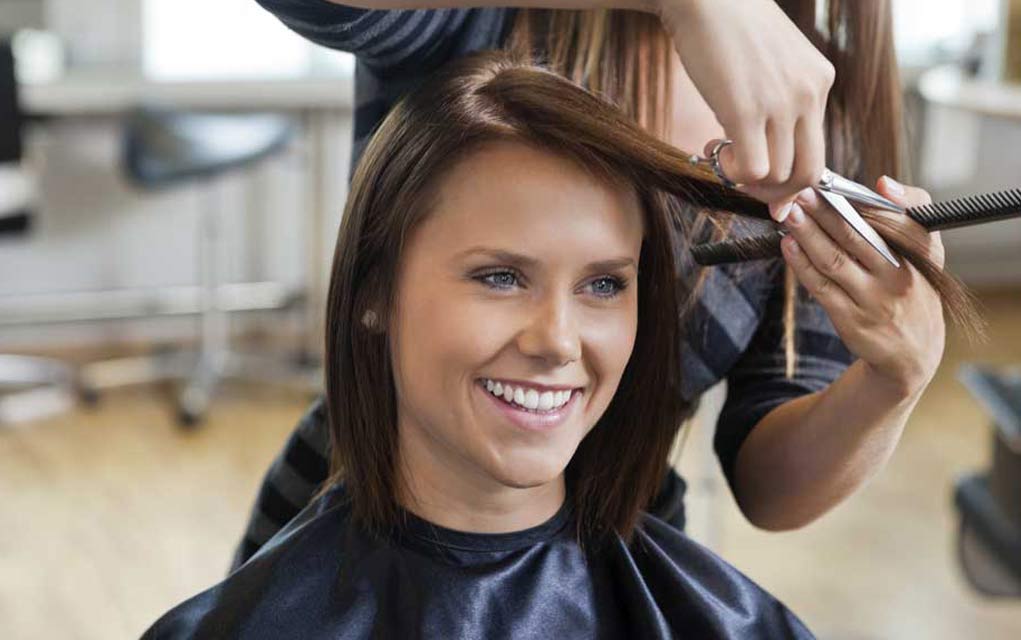 5 Slimming Hairstyles
(WellnessPursuits.com) – We want to put our best foot forward and make a great first impression. Many of us pay attention to our weight, try to exercise, and choose the best self-care products possible. But what about our hairstyles? Are you, like so many others, wearing the same style you've been sporting for years? It may just be time to shake things up a bit!
Try One of These Five Gorgeous, Slimming Styles for Yourself
Short and Chic
Actresses like Rowan Blanchard and Kate Hudson look stunning with cropped hair. You'll find one of the benefits of super short hair is that it complements most facial shapes and does a lot to sharpen your features. Tip: Blow-dry your hair back to add height and depth. This technique can have a chiseling effect on your face.
Do a Lob or a Wob
You've probably heard of the "bob," but what about the "lob" or the "wob?" A lob is more like a layered bob, which is perfect for sculpting your jawline and lengthening your face. Even better? A layered, tousled look can do a lot to obscure fine lines and wrinkles, which will make you look a lot younger. The wob has a similar effect, but you'll find it's more for wavy or curly hair. Tip: Opt for an irregular or jig-jagged part instead of a straight one. Doing this will add volume, making you look more youthful.
Keep It Long
We love long hair — it never really goes out of style. Actresses like Jennifer Lopez and Lucy Liu are stunning examples of how the right cut can accent your face. Tip: Ask your stylist for stofter layers if you have very full hair; or for a straight cut if you have fine hair. No matter what your texture, a few loose curls at the ends will create extra depth.
Curly and Classy
A classic, curly style can really compliment your look. Actresses like Zendaya have gorgeous, fluffy curls that add a ton of dimension, while Jessica Chastain likes to twist hers up to make it look like she has a short bob. Charlize Theron sports a gorgeous short, shaped look, almost reminiscent of Marilyn Monroe's sassy do. Tip: Laying your hair and parting it to the side can help you avoid that triangle-shaped look around your face.
Flattering Fringes
It doesn't matter if you have long or short hair — a fringe can really slim your face and shave a few years off of your appearance. Actress Zooey Deschanel has lovely, loose layers that flatter her face whether her hair is down or pulled into an updo. Rumer Willis sports a super-sharp bob with bangs to match.
Don't give up on finding the perfect hairstyle. There are so many to choose from. Play around with layers, add a little fringe or bang, or go all-out and try a new bob. Don't be afraid to ask your stylist for suggestions, too. You'll be amazed at just how slimming the right hairstyle can be!
Copyright 2022, WellnessPursuits.com