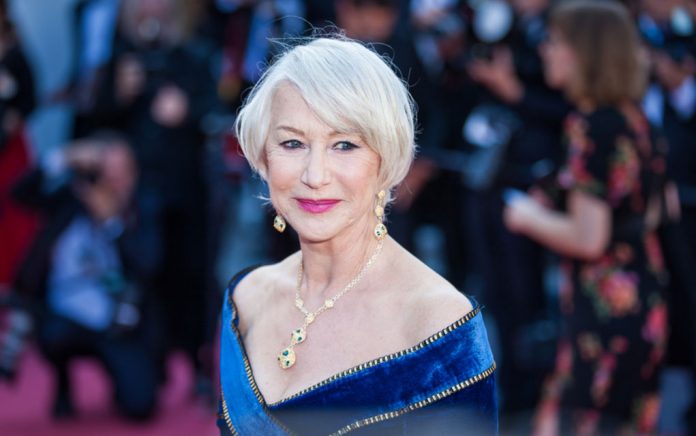 5 Best Shampoos for Gray Hair
(WellnessPursuits.com) – One of the hottest hair color trends for women or men — young or old — is gorgeous gray! But those with naturally gray hair know there's a bit more to keeping it gorgeous than meets the eye. As we age and our hair loses pigment, it also tends to dry out. It can also pick up brassy, yellow undertones if we're not careful. Fortunately, there are shampoos formulated especially for gray hair. Let's examine 5 of the best:
1. Clairol Professional Shimmer Lights Shampoo for Gray and Blonde Hair
Features: Aluminum-free, color-enhancing, removes or tones down brassiness, enhances shine, no residue.
Ideal for: Naturally gray and color-treated hair with ashy tones.
Cost: ~ $9.60 / 8 fl. Oz.
Average Rating: 4.25/5
Pro tip: Leave in 3-5 minutes on the second lather before rinsing to brighten shine and reduce yellowing.
2. Klorane Shampoo with Centaury Shine Enhancing and Anti-Yellowing
Features: Silicone-free, paraben-free, sodium lauryl sulfate-free, maintains and refreshes cool-toned or pastel hair. Cornflower extract helps prevent the hair from yellowing.
Ideal for: Gray, silver, white and platinum blonde hair colors. It also helps silver highlights maintain their brilliance.
Cost: ~ $15.00 / 6.7 fl. Oz.
Average Rating: 4.25/5
Pro tip: Centaury is a flowering plant harvested in France for its rich botanical pigment of indigo blue. This botanical is added to the shampoo and significantly reduces brassiness while enhancing shine and brightness.
Features: Paraben-free, sulfate-free, keratin amino acids protect fragile, damaged hair, and wheat and oat proteins provide resilience against heat styling and sun damage. Purple formula brightens and decreases brassy tones.
Ideal for: Gray, silver and blonde shades.
Cost: ~ $26.00 / 13.5 fl. Oz.
Average Rating: 4.0/5
Pro tip: Chamomile helps neutralize brassy hair and enhance blonde, gray, and silver tones.
Features: Paraben-free, phthalate-free, increases volume and luster and decreases and unwanted brassy tones. Ocean Silk Technology hydrates and preserves moisture, shine and strength. UV protection helps reduce fading from the sun.
Ideal for: Gray, silver and blonde hair.
Cost: ~ $29.00 / 8.4 fl. Oz.
Average Rating: 4.0/5
Pro tip: While this shampoo is designed for blondes, it can also help prevent violet, red and burgundy shades from turning orange.
5. Wow Apple Cider Vinegar Shampoo
Features: Silicone-free, paraben-free, sulfate-free, this shampoo contains raw apple cider vinegar (ACV), almond oil, omega 6 fatty-acid and Moroccan argan oil. The ACV will strip away mineral deposits from hard water that can cause dullness and discoloration
Ideal for: Gray and color-treated hair.
Cost: ~ $29.95 16.9 fl Oz. (x 2, for shampoo/conditioner set)
Average Rating: 3.75/5
Pro tip: Be aware that this sulfate-free shampoo will not produce a lot of suds.
Gray hair can be gorgeous and glow with light and life. By using shampoos that moisturize while they clean and include ingredients that remove the yellowish, brassy tones that can sneak in from too much sun, hard water deposits, or heat and styling damage, your gray hair might be picture-perfect and Instagram-ready for the hottest color trend!
~Here's to Your Healthy Pursuits!
Copyright 2023, WellnessPursuits.com