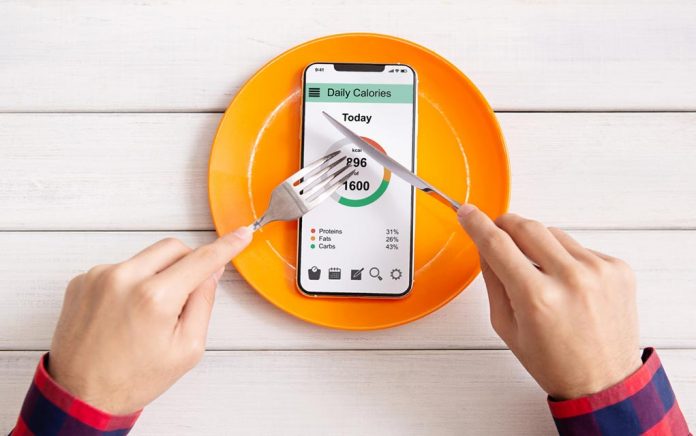 (WellnessPursuits.com) – Nearly half of Americans are trying to lose weight, according to Time. Most will try to eat less and move more in an effort to shed the pounds. Others will follow a complicated diet regimen that will fade out of the mainstream within a few years.
What will you do? If you're like many people, you might not be sure of where to start. Fortunately, there are several weight loss apps that will help you out.
Lose It!
An app that boasts nearly 86 million pounds lost among all users, Lose It! is a no-frills app that allows you to set goals, track food and exercise and take part in an active weight loss community.
What makes this app unique? It gives you several options for tracking food. Not only can you lookup food in an extensive database, you can scan the barcode or simply take a picture of what you're eating. The latter won't help much if you're taking a pic of grandma's top-secret vegetable soup recipe, but it works pretty well on basic foods, such as fruits and vegetables.
Noom
If you spend any time on the internet or watching TV, you've probably heard of Noom. This app offers a unique, behavioral approach to getting healthy and losing weight. Rather than a short-term weight loss app, Noom uses psychology to help you make small changes that translate into lasting change.
But does it get results? About 64% of Noom users have lost 5% or more of body weight. What's more, the app has been recognized by the Centers for Disease Control and Prevention (CDC).
MyFitnessPal
MyFitnessPal has been around for a while, but it merits mention here. With a food database containing more than 11 million foods, MyFitnessPal helps you learn about nutrition, calorie count and serving sizes. It also contains numerous restaurant and fast food entries, which will keep you on track when you're eating out.
Additionally, you can save homemade recipes in the app for quick retrieval, keep a food diary, log your daily water intake and track exercise. The app links with several popular fitness and exercise apps.
According to MyFitnessPal, 88% of users who track for just one week lose weight.
Weight Watchers
Weight Watchers has a new program, WW Freestyle, that includes a new points system, 200+ 0-point foods, an interactive community and multiple tools to keep you on track. In addition to supplying the nutrition information for countless foods and restaurant menus, the app gives you recipe and substitution ideas.
According to WW, members lose 10% more weight on the new program than they did on the old program.
Weight loss apps make it easy for you to develop a successful weight loss strategy and track your progress. We particularly like these apps because of their enhanced nutrition tracking features — something we know is important to those who can't or don't love to exercise. Since all apps utilize different approaches and have different features and user interfaces, it's a good idea to try out a few apps before deciding which one works best for you.
~Here's to Your Healthy Pursuits!
Copyright 2019, WellnessPursuits.com