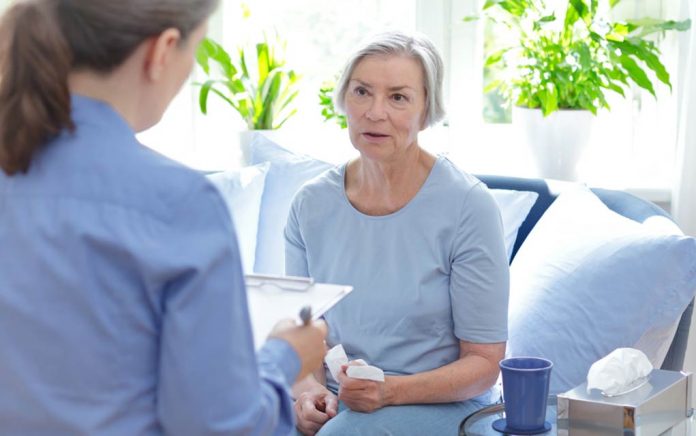 (WellnessPursuits.com) – The right therapist can make all the difference when it comes to working through issues that may be plaguing your life and mental health. If you've decided you could benefit from therapy but haven't taken the plunge yet, there are a number of things to consider to make sure you're choosing the right mental health care professional for you.
Here are 4 questions to ask before choosing a therapist:
1. What Type of Therapist Is Right For Me?
The first thing to sort out when choosing a therapist is what type of therapist is right for you. There are many types of therapies, and they all have different goals. If you're looking to change a behavior, some version of cognitive therapy may be best for you, while you might prefer psychodynamic therapy if you're looking to resolve conflicts from past trauma.
Make sure that the therapist you pick matches up with your idea of a successful outcome, or you may find yourself discussing your relationship with your ex-husband when you're just looking for tips to stop smoking – even if there's no correlation.
2. Does The Therapist's Degree Matter?
Once you pick a type of therapy, you're able to narrow your choices down somewhat, but you may still be faced with a long list of names with confusing letters at the end of them. It may seem overwhelming to sort through what it all means.
Therapists may be psychiatrists, psychologists, licensed clinical social workers, or master's level counselors. Any of those types of therapists can help you, but psychiatrists who provide the highest level of psychotherapy and as licensed Medical Doctors can also prescribe medication, will have the most training and experience, with master's level counselors having the least.
Regardless of the type of therapist you choose, it's important that the therapist is licensed in their state of practice. You might also want to choose one that's covered by your health insurance plan if you have benefits that cover therapy.
3. What Should I Expect From Therapy?
So you've taken the plunge and picked someone, but you don't know what to expect. Keep in mind that your first session likely won't be what you'll experience going forward. Most therapists use the first visit as an "intake session," in which they ask a lot of questions to gather information. This can be uncomfortable, but it's pretty much a one-shot deal, so work your way through it, if you can. You'll find that later sessions of therapy will be more focused, providing you with specific, actionable suggestions.
4. What If I Don't Like The Therapist?
What happens if you just don't click with the therapist? While it's possible to have negative thoughts about your therapist due to the process, if they continue, this may be a relationship that's just not working out.
You are totally within your rights to tell the therapist that you're moving on. They may ask you for a reason because they want to improve as a professional, but you're not required to give them one, as long as you give them notice. (If not, they may bill you for missed sessions.)
Picking a therapist can be challenging, but these 4 questions will help put you on the right track to successful therapy sessions. Seeing the right therapist can make a huge impact on your mental health care, so it's important to choose the right individual for your needs.
~Here's to Your Healthy Pursuits!
Copyright 2020, WellnessPursuits.com