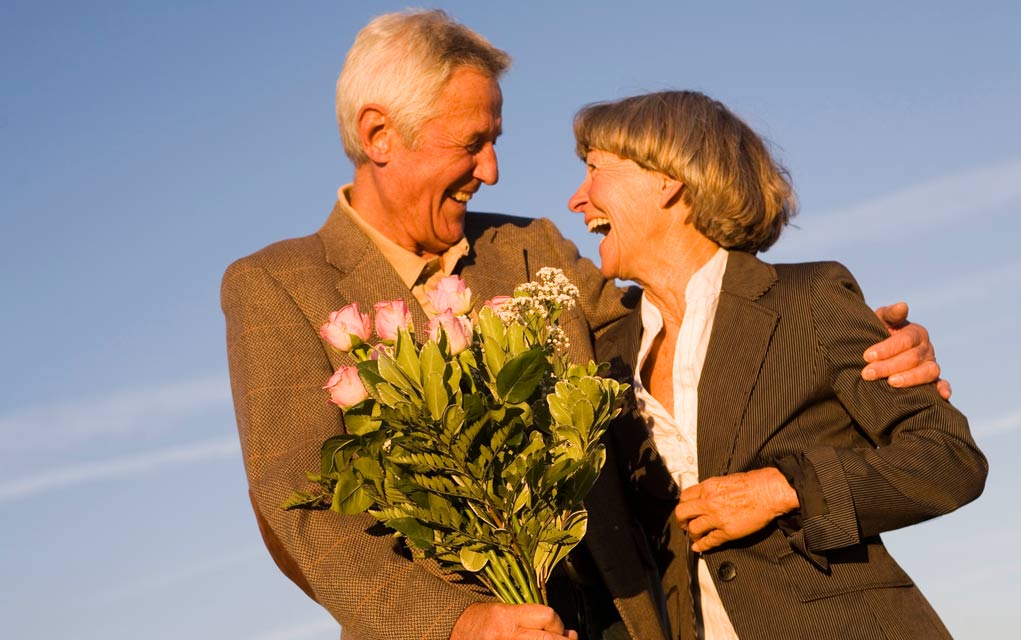 (WellnessPursuits.com) – In a long term relationship it's important to keep engaged with your spouse. The last thing you want is for things to get stale between you two.
For the most part, people love surprises. If you truly want to do something unique and special for your spouse, think of something fun to surprise them with. Out of the blue, unexpected gestures and tokens of appreciation go a long way into making someone feel loved.
Here are 10 ways to surprise your spouse that should have them beaming with happiness for a long time to come:
1. Pack a Bag: Surprise your spouse with a trip away together. Schedule the kids to go to their grandmother's house, pack the bags yourself, and whisk your loved one away for an impromptu weekend somewhere tropical. A surprise vacation takes some planning, but it will be worth it when the two of your are sipping cocktails in a cabana.
2. Clean The House: You don't even have to do this yourself. Hire a cleaning company to come in for a complete top to bottom spick and span. Your spouse will appreciate the effort to make your place more livable for your family. Plus, who wants to clean the floors and windows themselves? No one does.
3. Picnic Date Night: This is fun even if you just pack a picnic basket and head to your backyard. Or you can go to a local park. Don't forget to bring the candles to make it more romantic. Choose lots of finger foods, or go with a French theme of baguettes, fine cheese, and nice wine you wouldn't normally splurge on.
4. Tickets: This can be to a special sporting event, theatrical production, concert, or even just your local comedy club. When you buy tickets ahead of time to something you don't normally get to go to, it will inspire an exciting night out together.
5. Breakfast In Bed: Who doesn't like to wake up to fresh pastries or pancakes in bed? Everyone of course! Do this on a weekend day they aren't expecting it. If you have kids, feel free to get them involved in the process as well.
6. Put Together a Scrapbook: You can pull together photographs or mementos of your relationship together. Obviously you have a ton of photos on your smartphone of the two of you that you haven't printed out. Take the time to print some to put in an album.
7. Arrange a Spa Date: Include a couples massage, nail services, and even a facial. Many spas cater to couples nowadays, so men will feel less awkward going to one.
8. Detail The Car: People's cars tend to get very messy especially if kids are involved. Delight your spouse by getting their car detailed to make it spotless once again.
9. Lunch Date: If you don't normally get to see your spouse at lunchtime, plan an unexpected lunch date. Pick your spouse up at their office to have a meal at a nice restaurant nearby they don't usually go to.
10. Renew Your Vows: Plan a party with your closest friends and family to have a vow renewal ceremony. It's always a good time to recommit to your relationship.
Copyright 2019 – WellnessPursuits.com