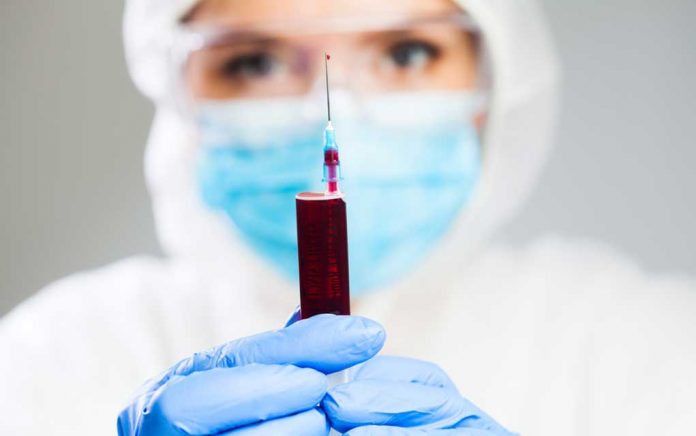 (WellnessPursuits.com) – In the face of a novel coronavirus outbreak that became a pandemic, with no viable antiviral treatments available, doctors and scientists reached into the past in hopes that an old technique, convalescent plasma (CP), might help save lives.
CP was used for over a century to cure and inoculate against diseases like diphtheria, pertussis and tetanus. It was used most recently against ebola and MERS. Now, especially in the absence of vaccines, antivirals, or antibiotics, CP may be a life-saver again.
What Is Convalescent Plasma?
During convalescent plasma, blood from a person who was infected but has recovered is separated so that only the plasma is used. The plasma contains the antibodies which the donor developed while recovering from the infection.
The hope is that when this plasma with these antibodies is injected into a currently ill person, it will confer a degree of immunity to help that person recover more quickly and develop their own immunity.
Currently, there are 11 CP clinical trials for COVID-19 underway around the world in countries including the US, Spain, the Netherlands, Saudi Arabia, Mexico and India. Results from those studies are being released as early as July 2020 or as late as 2023, depending on the study.
Early Results
Early results look promising based on a very small study of 10 patients in China who were given CP and antivirals in late January 2020. It was later determined that the antivirals had little to no effect against the coronavirus because the control group also received the antivirals, to no seeming effect.
All 10 CP patients showed marked improvement in comparison with the control group within approximately 3 days. In one of the cases, lung lesions resolved in less than 2 days after CP transfusion. None of the 10 CP patients died; 3 improved enough to be discharged and 7 stabilized in the hospital.
In the control group, 3 of the 10 patients died without CP treatment, 6 stabilized and 1 showed improvement.
The experimental treatment is already underway in the US. Two patients from New Jersey, who were both in grave condition and were on ventilators, received the CP treatment in March. The patients, a 63-year-old female and a 61-year-old male, both received a convalescent plasma transfusion from the same donor, who had previously been infected with COVID-19.
The treatment was successful. Both patients recovered and were removed from their ventilators within 9 days.
Using CP Therapy Right Now
As of August 23rd, the FDA has issued an Emergency Use Authorization for CP. Until we have vaccines or antivirals that are effective against COVID-19, CP might be our best bet at saving the lives of those who are very ill. While it would be ideal to wait for an anti-viral drug, doctors dealing with emergency situations do have another tool at their discretion. They can petition the FDA for a single-patient Investigational New Drug (IND) exemption.
Eventually, if the clinical trials prove the efficacy of using CP, it may not only be approved by the FDA as an interim treatment, but additional studies might be proposed to use CP to inoculate frontline medical personnel.
Becoming a Donor
Blood donation centers all over the country are working with the FDA to collect plasma from those who have recovered from COVID-19. To donate, you must have a prior, verified diagnosis of COVID-19, but must be fully recovered with no symptoms in the last 28 days. You should be 18 or older, weigh more than 110 pounds and be in good health. Your donation could save lives. The American Red Cross is seeking donors and offers a donor eligibility form on their website.
Each recipient receives between 200 and 500 milliliters (ml) of plasma (less than 8 fluid ounces), depending on the treatment protocol chosen by the doctor. Your average plasma donation might be around 750 ml each time you donate, but you are allowed to donate plasma up to twice a week. If you qualify and are interested in donating, consider contacting a blood donation center near you.
Convalescent plasma is a tried and true technique that has served us well in the past. From treating the 1918 Spanish Flu and scarlet fever to Ebola and MERS, CP has been a useful tool in the medical toolbelt. Let's hope it proves useful in saving lives again.
~Here's to Your Healthy Pursuits!
Copyright 2020, WellnessPursuits.com