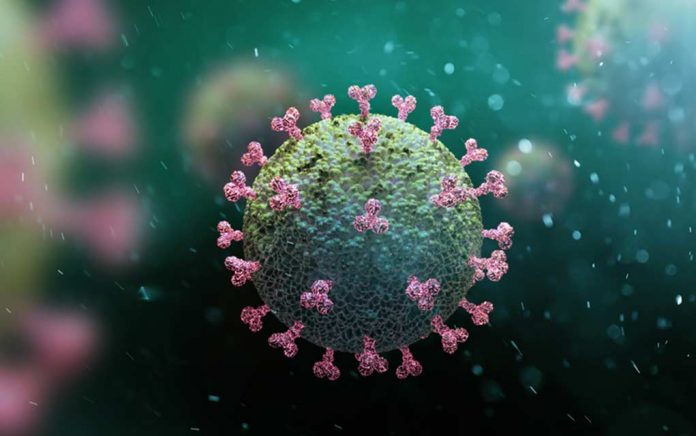 (WellnessPursuits.com)
COVID-19: Snapshot of the Week
This week, as of 1:00 PM EDT (17:00 GMT), April 22, 2020, the reported worldwide numbers were 2,594,835 cases and 181,170 deaths in 210 countries and territories. There were 710,695 recoveries reported worldwide.
The US had 822,572 reported cases and 46,054 deaths. New York accounted for 256,555 of those cases and 20,167 of those deaths. New Jersey, Massachusetts, California, Pennsylvania, Illinois, Michigan, Florida, Louisiana, Georgia, Texas and Connecticut were the states with the next highest numbers of reported cases (all above 20,000).
The US Military reported 5,575 cases and 22 deaths. The Navajo Nation reported 1,321 cases and 45 deaths. Federal Prisons reported 863 cases and 23 deaths. The US experienced its worst day for deaths so far on Tuesday, April 21, with 2,804 reported.
Last week, as of 1:00 PM EDT (17:00 GMT), April 15, 2020, the reported worldwide numbers were 2,035,299 cases and 130,712 deaths in 210 countries and territories. There were 503,386 recoveries reported worldwide.
The US had 618,893 reported cases and 27,086 deaths. New York accounted for 203,123 of those cases and 11,586 of those deaths. New Jersey, Massachusetts, Michigan, Pennsylvania, California, Illinois, Florida, Louisiana, Texas, Georgia, Connecticut, Washington and Maryland were the states with the next highest numbers of reported cases (all above 10,000).
The US Military reported 4,769 cases and 16 deaths. The Navajo Nation reported 838 cases and 33 deaths.
Guidelines Going Forward
Last Thursday, April 16, President Trump announced the Guidelines for Opening Up America Again, a document released through the White House in combination with the Coronavirus Task Force.
Although it does not suggest specific dates or timeframes, the document suggests guidelines by which governors should proceed to reopen their states and the benchmarks they should use at each stage. Several states had already formed regional pacts to assist each other in a staged reopening, and several governors have announced their own phased plans for reopening.
The Western States Pact was announced on Monday, April 13, and includes California, Oregon, and Washington. The Northeast Multi-state Council, also announced on Monday, April 13, includes Connecticut, New York, New Jersey, Rhode Island, Pennsylvania and Delaware. The Midwestern States Pact consists of Illinois, Indiana, Kentucky, Michigan, Minnesota, Ohio and Wisconsin and was announced on Thursday, April 16.
Here are some of the other highlights of the week.
As of this week, 43 states and the District of Columbia (which account for about 90% of the US population) are still under stay-at-home orders activated by state governments, most until at least the end of April. Most states have shut down all but essential businesses and are requesting residents to remain at home, except when participating in life-sustaining activities as defined by their state. Essential businesses and jobs are exempt. A few states are beginning to open certain aspects (parks, beaches and fishing areas) in phases as early as Friday, April 24, while asking residents to continue to use social distancing.
Essential and life-sustaining businesses in all communities — grocery stores, pharmacies, gas stations, medical clinics and restaurant delivery/take-out services — remain open. Elective medical and dental procedures in most states are still postponed or rescheduled, although select states are reopening certain medical and dental services this week with prior qualified testing and new safety requirements in place. Check with your provider about postponements or changes to an electronic format.
All states have closed schools for extended periods of time, with many shut down until the end of the academic year or until further notice. Most schools and colleges are conducting online learning. It seems likely that commencements will be delayed for most high schools, colleges and universities.
A total of 24 states, one territory and one county have imposed self-quarantines upon individuals entering from specific "hot" infection zones in an attempt to keep citizens of their states safer. These states include Alaska, Arizona, Arkansas, Connecticut, Delaware, Florida, Hawaii, Idaho, Kansas, Kentucky, Maine, Maryland, Massachusetts, Montana, Nevada, New Mexico, North Dakota, Oklahoma, Rhode Island, South Carolina, Texas, Vermont, West Virginia and Wyoming.
Most states are requiring entrants to undergo a 2-week self-quarantine. In addition, Dare County in North Carolina has restricted entry to permanent residents with identification only, stopping visitors and non-residents from entering. Puerto Rico imposed a 14-day self-quarantine on anyone traveling to the island.
CDC Guideline Updates
No new guidance was issued last week by the Centers for Disease Control and Prevention (CDC), but the current social distancing and hand hygiene guidelines remain in effect. Under those guidelines, you should:
Stay at least 6 feet (2 meters) from other people.
Avoid group and mass gatherings, as well as crowded spaces.
Use a cloth face covering to cover your mouth and nose when you're in public places, such as the grocery store. You can make your own face covering.
Work from home if you're able.
Avoid using any kind of public transportation, ride-sharing, or taxis, if possible. If you must use these modes of transport, be sure to wear a cloth face cover.
Wash your hands often with soap and water. When hand-washing isn't an option, use a hand sanitizer containing at least 60% alcohol (but the higher the percent, the better).
Avoid touching your eyes, nose and mouth.
Clean and disinfect frequently touched surfaces using an EPA-registered household disinfectant. Spots to watch out for include doorknobs, light switches, toilets and other objects in shared spaces.
Financial Assistance Updates
Over 5 million people filed unemployment claims last week, joining the more than 17 million who have already placed claims since mid-March, bringing the total to over 22 million unemployed in the US — suggesting a current unemployment rate of approximately 17%. While additional claims will continue to be filed, experts believe the majority of claims have been made.
While additional funding has been set aside by the federal government to assist state governments in meeting unemployment insurance payments, many state systems were overwhelmed by the sheer volume of claims, but are catching up. Government and private businesses are striving to meet this economic need in several ways:
Unemployment benefits are available; the waiting period has been waived.
The U.S. Department of Housing and Urban Development has a foreclosure and eviction moratorium in place. Most states have also placed a moratorium on foreclosures and evictions.
An economic relief bill made paid sick leave and paid time off available to most employees impacted by the virus. Most states have also implemented additional emergency leave and benefits for first responders who may fall ill.
The U.S. Small Business Administration pledged up to $2 million in low-interest loans. That funding has been completely used up, and Congress is discussing an interim bill to provide additional funding to Small Businesses via awards and loans. Congressional negotiations are ongoing.
The deadline for filing federal taxes has been pushed to July 15. Most states have also delayed their filing deadlines to July 15 without penalty.
The $2.2 trillion stimulus package passed providing economic stimulus incentives to taxpayers, increased and expanded unemployment benefits for laid-off employees and limited payroll assistance for small businesses.
A fourth stimulus package has been proposed which would further aid small businesses as well as states and hospitals.
What to Do if You Get Sick
Call your healthcare provider or reach out to a telehealth provider if you believe you have COVID-19. Do not go to a medical facility without calling ahead. It may be possible to treat symptoms of the virus at home with over-the-counter medications. When you speak to your doctor or telehealth provider, they will be able to evaluate your symptoms and their severity and will direct you to go to a testing center or hospital, if necessary.
If you have a medical emergency, call 911; tell them if you or anyone else in the home might have COVID-19. If you have questions or aren't sure what to do, call your local health department. Many states have hotlines set up for this purpose. Some states have 211 service lines that you can call for help and resources.
Medical News
Researchers at the Cleveland Clinic have been testing the five most commonly used COVID-19 tests for accuracy and sensitivity. Unfortunately, the Abbott ID NOW test, which produces results in about 15 minutes, has shown false negatives nearly 15% of the time. This is the worst showing of the five tests, meaning that Cleveland Clinic considers it the least reliable. According to Dr. Gary Procop, head of COVID-19 testing for the Cleveland Clinic and lead researcher, the test needs to be at least 95% reliable (less than 5% false negatives).
False negatives potentially put additional people at risk of infection because unreliable testing is indicating someone is negative when, in fact, they are positive. Based on Procop's study, the Cleveland Clinic has stopped using the ID NOW test. Instead, for fast testing, they rely on a test made by Cepheid, which showed 98.2% reliability and produced results in less than an hour.
While Abbott contends that the results are skewed because samples were held in a transport media, the Cleveland Clinic was not comfortable enough with the results to continue using the test because they felt continuing to do so could potentially put patients and staff at risk. Dr. Procop, who chairs the Commission of Science, Technology and Policy for the American Society for Clinical Pathology, will be publishing his findings soon. Testing is a key requirement in the plan to reopen the US.
As states prepare to reopen and slowly establish some semblance of a return to business and jobs, social distancing is still recommended. Vaccines and treatments are still under development, and containment and mitigation are still the main tools being used to control infections. The infection rate might be on a plateau, but we don't have enough data yet to conclusively say that we're on a downward trend. But we can hope and prepare.
~Here's to Your Healthy Pursuits!
Copyright 2020, WellnessPursuits.com