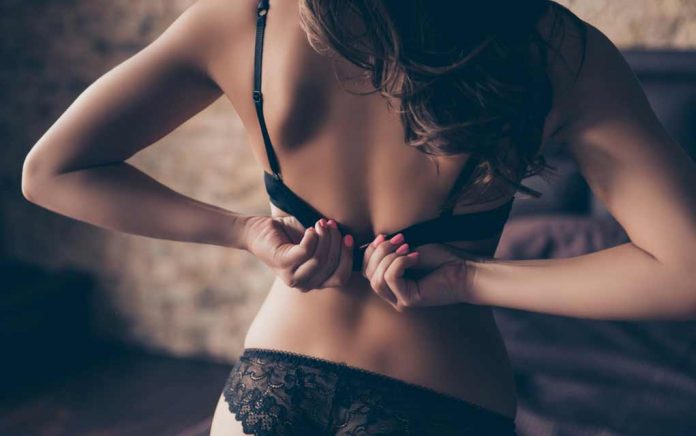 (WellnessPursuits.com) – The wrong pair of underwear can really cramp your style. Aside from the dreaded wedgie, you may end up with chafed thighs, an itchy pelvic region or bouncing body parts. Consider the tips below when you choose your undergarments, whether you need mesh activewear for the gym or comfy boxers for lounging around at home.
Remember That Material Matters
The sequin-studded thongs some lingerie models flaunt may look cute, but they aren't ideal for everyday use. You need a soft, breathable fabric like cotton that won't scrape your private parts each time you bend or stretch. Cotton underwear is ideal because it helps prevent yeast infections, and it can also reduce your chances of developing a urinary tract infection.
Watch out for synthetic materials, such as polyester, spandex or nylon. These materials may feel silky smooth against your bare bottom, but they also trap heat and moisture against your skin. That's why donning cotton briefs instead helps decrease your risk of infection.
Consider the Fit and Style
Don't squeeze into too-tight panties or briefs when you get dressed. Aside from causing discomfort, wearing the wrong size or style of underwear can also impact your appearance. Your underwear may droop or get stuck in your bottom, or you might catch your panties playing peekaboo above the waistband of your skirt or jeans.
Some fabrics, such as lace and velvet, add bulk to your figure and don't pair well with leggings or workout gear. Guys may experience this same issue with baggy boxers, especially when they rock them with skinny jeans or fitted khakis. Male or female, you should also watch out for raised seams if you're concerned about visible panty or brief lines. However, thinner isn't always better; barely-there undies sometimes give ladies an embarrassing camel toe.
Avoid Wearing Shapewear Too Often
It can be tempting to firm your figure with shapewear and waist trainers, but be careful: These figure-flattering pieces can pose a number of risks, including damage to your internal organs and crushing your rib cage if you keep them on too long. Skip these dangerous undergarments completely or limit them to special occasions, such as an award ceremony or wedding.
Choose the Right Pair for Every Activity
You can find underwear for every occasion, from date night to a jog around the block. Boxer briefs and mesh pieces work well for active adults, while regular briefs, bikinis, and boy shorts made from cotton provide a comfortable fit as you work or run errands. Consider a satin-like material if you want something fun and flirty for a few hours, but avoid sleeping in this heat-trapping fabric when possible.
Look for underwear that enhances your confidence when you wear it. That may mean choosing boxer briefs in lively patterns or searching for hip-huggers in your favorite color or pattern.
Replacing Your Undergarments
Upgrade your undergarments every 6 months, or sooner if you notice the elastic is frayed, stretched or broken. You should also get rid of permanently stained underwear, no matter where those stains came from or how much fun you might have had making them.
With so many styles of underwear available, it can be difficult to figure out what's right for your body and lifestyle. Experiment with different styles until you find the perfect fit, and remember to keep several types on hand so you're prepared for an assortment of activities.
~Here's to Your Healthy Pursuits!
Copyright 2020, WellnessPursuits.com