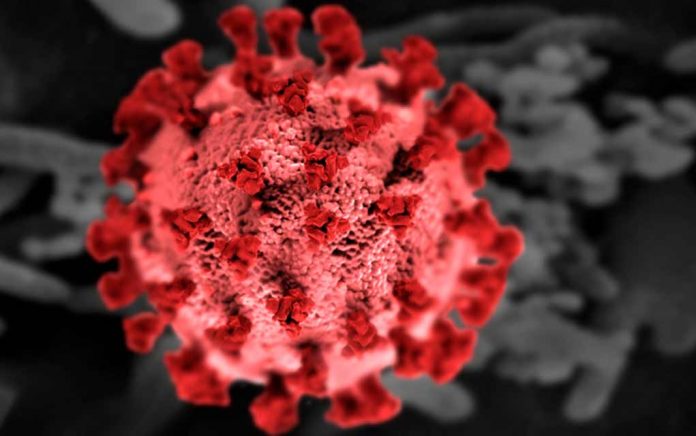 (WellnessPursuits.com) – In the last week, the Food and Drug Administration (FDA) approved a new rapid coronavirus test. Even though the US took the lead in the number of reported infections in the world last Thursday, there's new hope with a potential vaccine on the horizon. Additional restrictions and precautions were enacted by several states, but we see examples of everyday heroes going above and beyond.
COVID-19: Snapshot
As of 1:00 PM EDT (17:00 GMT), March 25, 2020, the reported worldwide numbers were 460,065 cases and 20,828 deaths in 196 countries and territories. About 113,783 had recovered worldwide. The U.S. had 62,852 cases and 885 deaths. New York, New Jersey, Washington and California had the most cases
This week, as of 1:00 PM EDT (17:00 GMT), April 1, 2020, the reported worldwide numbers were 911,541 cases and 45,532 deaths in 203 countries and territories. There were 190,901 recoveries reported worldwide. The US had 203,035 reported cases and 4,516 deaths. New York accounted for 83,712 of those cases and 1,941 of those deaths. New Jersey, California, Michigan, Florida, Massachusetts, Louisiana, Illinois, Pennsylvania and Washington were the states with the next highest numbers of reported cases (all above 5,000).
Nationwide and State Closures
As of this week, 28 states and the District of Columbia (or about 75% of the US population) are under stay-at-home orders activated by state governments. Most states have shut down all but essential businesses. Residents are requested to remain at home except when participating in life-sustaining activities as defined by their state. Essential businesses and jobs are exempt.
Essential and life-sustaining businesses in all communities — grocery stores, pharmacies, gas stations, medical clinics and restaurant delivery/take-out services — remain open. Most elective medical procedures are postponed or rescheduled. Check with your provider about postponements or changes to an electronic format.
All but three states have closed schools for extended periods of time or until further notice. Many schools and colleges are conducting online classes. It seems likely at this point that commencements will be delayed for most high schools, colleges and universities.
A total of 16 states and one county have imposed self-quarantines upon individuals entering from specific "hot" infection zones in an attempt to keep citizens of their states safer. The states include Alaska, Delaware, Florida, Hawaii, Kansas, Kentucky, Maryland, Massachusetts, Nevada, North Dakota, Oklahoma, Rhode Island, South Carolina, Texas, Vermont and West Virginia. Most states are requiring entrants to undergo a 2-week self-quarantine. In addition, Dare County in North Carolina has restricted entry to permanent residents with identification only, stopping visitors and non-residents from entering.
On Sunday, President Trump extended social distancing policies through the end of April based on strong recommendations from his advisors, including Dr. Anthony Fauci and Dr. Deborah Birx. On Tuesday, the president and his advisors suggested that the US could enter a period of accelerated mortality rates in the next two weeks based on our current infection rates and on what we have seen from countries that showed high infection rates before the US.
Financial Assistance Updates
Friday afternoon, a historic $2 trillion stimulus package was signed into law. The package provides for a one-time payment of $1200 per person making $75,000 per year or less or $2400 per couple making $150,000 per year or less with an additional $500 per child. It also provides billions in aid for hospitals, state, and local governments and additional aid to businesses and industries.
Approximately 3.4 million people filed unemployment claims the week before last, and approximately 2.65 million more joined them last week. Many more claims are likely to follow. Government and private businesses are striving to meet this economic need in several ways.
Unemployment benefits are available; the waiting period has been waived.
The U.S. Department of Housing and Urban Development has a foreclosure and eviction moratorium in place.
An economic relief bill made paid sick leave and paid time off available to most employees impacted by the virus.
The U.S. Small Business Administration has pledged up to $2 million in low-interest loans.
The deadline for filing federal taxes has been pushed to July 15.
The stimulus bill passed (see above). In addition to the benefits mentioned, it will provide increased and expanded unemployment benefits for laid-off employees.
Many private businesses are providing relief to their customers as well. Some mortgage companies, auto financing companies, credit card companies and other types of creditors have waived payments, late fees and penalties and, in some cases, suspended the accumulation of interest. Please check with your lenders to see what COVID-19 provisions they have enacted.
CDC Guideline Updates
No new guidelines have been issued by The Centers for Disease Control and Prevention (CDC) for COVID-19. It's recommended that people follow all stay-at-home orders in their areas; avoid going out in public except for essentials — for example, to buy groceries or medications — and work from home, if possible. In addition, don't allow visitors into your home, sanitize regularly touched surfaces (e.g. doorknobs), avoid social gatherings and travel, wash and sanitize your hands and cover your coughs and sneezes. If someone in a household has COVID-19, the entire household should stay at home.
What to Do if You Get Sick
Call your health provider or reach out to a telehealth provider if you believe you have COVID-19. Do not go to a medical facility without calling ahead. It may be possible to treat symptoms of the virus at home with over-the-counter medications. When you speak to your doctor or telehealth provider, they will be able to evaluate your symptoms and their severity and will direct you to go to the hospital if necessary.
If you have a medical emergency, call 911; tell them if you or anyone else in the home might have COVID-19. If you have questions or aren't sure what to do, call your local health department. Many states have hotlines set up for this purpose. Some states have 211 service lines that you can call for help and resources.
Medical Advances and Glimmers of Hope
Abbott Lab's ID NOW test platform has a new rapid COVID-19 test which was just given Emergency Use Authorization (EUA) designation on Friday by the Food and Drug Administration (FDA) to perform point-of-care testing in as little as 5 minutes (for a positive test; it's 13 minutes for a negative test). Abbott hopes to produce up to 5 million of these tests to be available in April.
On Monday, Johnson and Johnson announced a $1 billion expansion of a partnership with the Biomedical Advanced Research and Development Authority (BARDA) of the US Department of Health and Human Services (HHS) for COVID-19 vaccine and antiviral treatment. The goal is to develop a leading vaccine candidate so that clinical trials with that vaccine candidate might be possible as early September 2020. Should the trials go well, commercial vaccine doses could be available as early as the first quarter of 2021.
For now, we wait for social distancing to bring the apex of the curve down. We help our hospitals and medical personnel by staying home except for essentials, isolating from crowds, being careful about cleaning shared surfaces, disinfecting parcels, washing our hands and taking care of our health physically, mentally, and emotionally. It could save a lot of lives.
~Here's to Your Healthy Pursuits!
Copyright 2020, WellnessPursuits.com