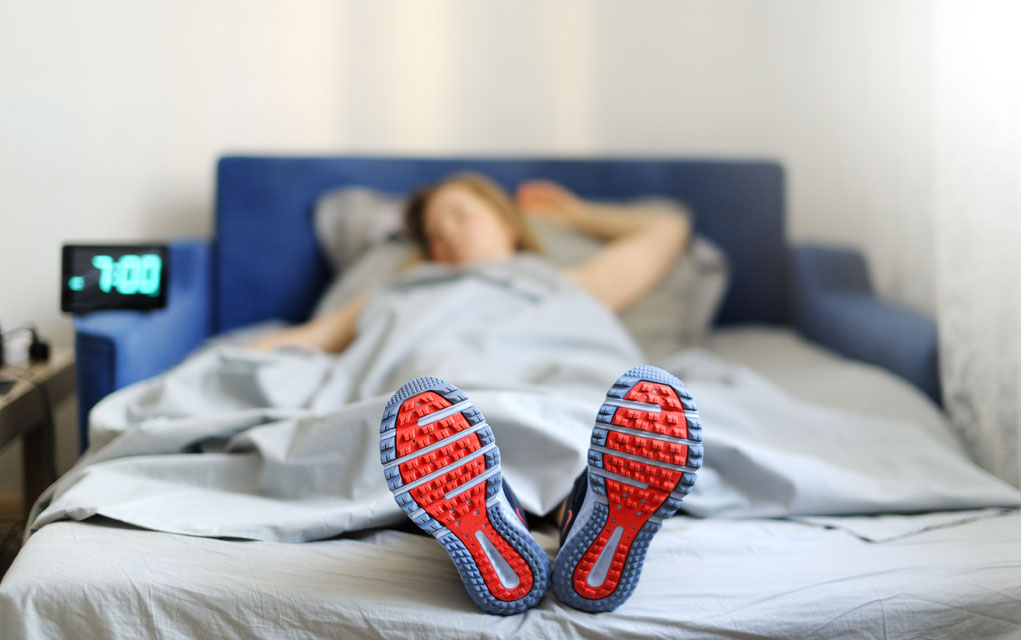 (WellnessPursuits.com) – It's always been a dream of mine to sleep away calories. I already knew that when I go to bed I weighed more than when I woke up, but I was curious to know how that translated to specific food that I might eat. Here's the answer in this quick quiz:
Which Foods Can You Burn Just By Sleeping?
6 Eggs
4 Pieces of Bacon
1 Cup of Hashbrowns
2 Waffles
The answer is Any of them!
6 eggs = 468 calories
4 pieces of bacon = 173 calories (woo hoo!)
1 cup of pan fried hashbrowns = 470 calories
2 waffles with butter and syrup = 430 calories
How Many Calories Do We Burn While Sleeping
If you weigh 160 pounds, you burn 69 calories per hour while sleeping, which adds up to 552 calories burned during eight hours of sleep.
A 120 – pound person burns 51 calories per hour sleeping, or 408 for eight hours; a 200 – pound person burns 86 calories per hour, or 688 for eight hours of sleep.
Cool eh?
To Your Health!
Copyright 2022 – WellnessPursuits.com