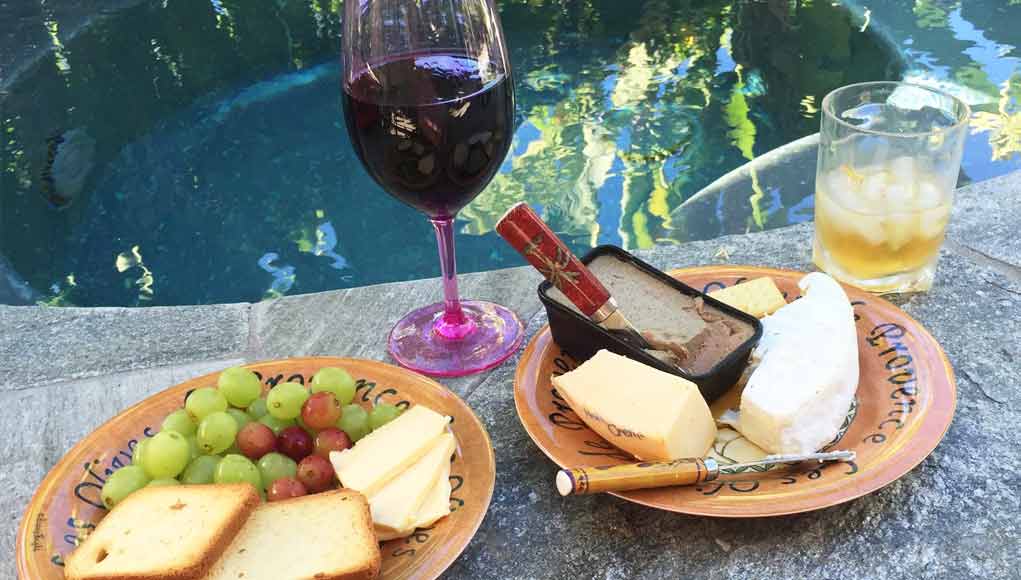 A Wellness Pursuits stay-cation in Carlsbad, Southern California.
Sunday afternoon in the backyard jacuzzi with tasty tidbits from Trader Joe's:
Pate
Camembert Cheese
Cream Gouda cheese
Brioche Toasts
Green and Red Grapes
Sparrow Hawk Pinot Noir — Sonoma County 2013
Glenlivet 18 — single malt scotch whisky over ice with a lemon twist.
Life is good!