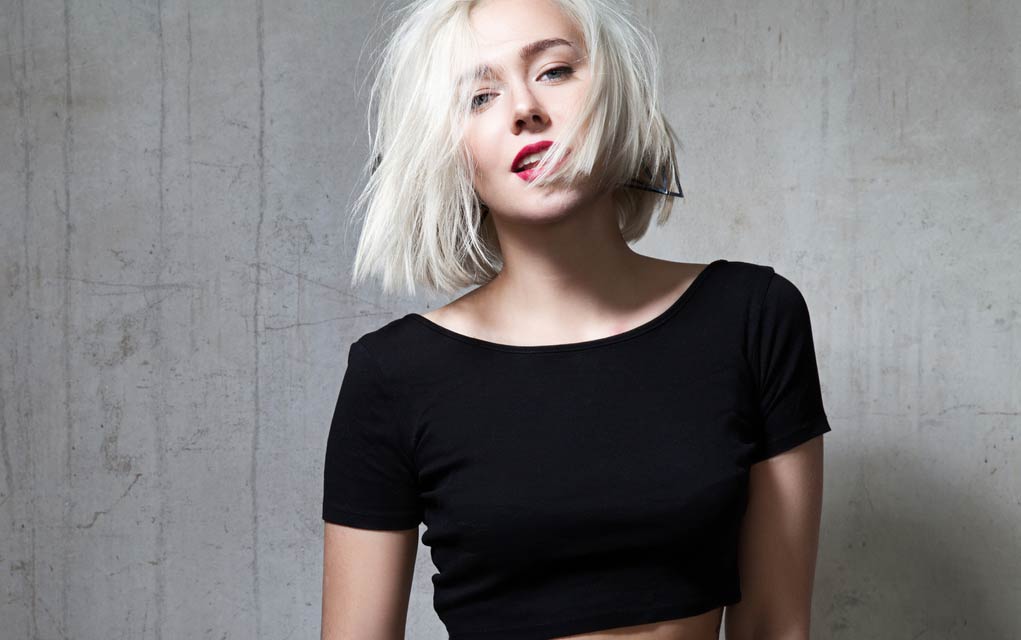 (WellnessPursuits.com) – Here we are, hopefully venturing back out in the world again, soon. When things fully open and salons are back in business, from my perspective, one of the first appointments I'll make will be with my hairdresser. Yup, my hair is wonky and it needs a professional touch. To help keep my spirits high, I've been combing the internet for ideas for a new style, and I'm here to share my findings with you. I'm more than ready!
Like many fashion choices, finding the right haircut is a highly individualized process. From taste to lifestyle, there are plenty of things to consider before taking a seat in the stylist's chair.
Face shape can also be a helpful guide for selecting a flattering cut. Whether you're face is round, square, heart-shaped or oval, there is a great style out there waiting to be found.
Finding the Right Cut for a Round Face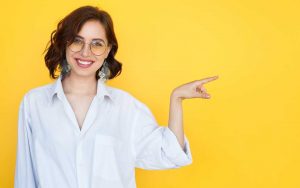 Short and sweet is the best way to describe a round face. The right cut for this face shape is often all about adding the illusion of length to the face. This can be accomplished at any length, so don't feel boxed in to one style!
For lovers of long hair, mid-length layers are a great choice for round faces. Stylists should focus on framing with layers without too much structure, according to Allure. It's ideal to start the first layer just below the chin.
A pixie cut is possible for round faces, but stylists recommend these cuts be long on top. With short sides and long, side swept bangs, the jaw line will steal all the attention. Who doesn't want that?
Mid-length cuts are a lot of fun for individuals with a round face. Cutting right at the jaw can define the shape of the face, which can sometimes get lost in shoulder length cuts.
Flattering a Heart Shaped Face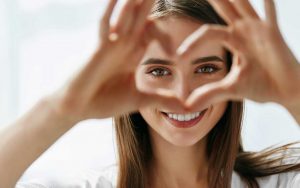 With a wide forehead, defined cheekbones and a slimmer chin, the right haircut for a heart shaped face will draw attention to and flatter the cheeks. According to Byrdie this is accomplished by aiming for one goal — balance.
A long bob, or lob, is flattering for heart-shaped faces because these cuts typically have long layers in the front. Asking a stylist to keep the length at the collar-bone is a great way to get the balance you're aiming for.
For those looking to draw attention away from a larger forehead, bangs are a great choice. This haircut move isn't for everyone, but it is known to be especially flattering for heart-shaped faces.
Embracing a Long, Oval Face With The Right Cut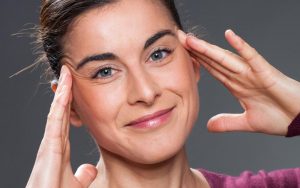 Generally considered to be a desired face shape, selecting a haircut for a long, oval face is all about drawing attention to the features that come with this shape. This gives individuals with this face shape a lot of really fun options.
Long curls are a favorite cut for oval faces, embracing the length that already exists. Long bobs, which are considered to be pretty universally flattering, are another great choice.
Short cuts are fair game for this face shape, too. Byrdie recommends a side part and volume to widen slimmer faces.
Framing a Square Face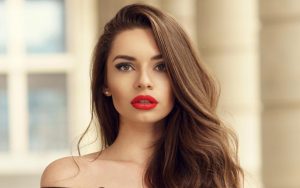 Do you have a square face? The angular jawline is considered strong and tends to be incredibly photogenic. The square shape also gives these women an advantage over those with oval faces because they can more easily pull off those longer looks.
So what looks are best? Bobs work great, but only if they're soft and layered well — sharp and blunt simply won't do. Longer in the front and shorter in the back is a great look. Middle parts paired with long, layered looks work really well with square faces. Actresses like Olivia Wilde also do great with soft looks paired with longer side-swept bangs.
It is great to feel a style is flattering, but the person who needs to be the most impressed with a cut is you. Look for a haircut that matches up with your lifestyle and time for getting ready each day and makes you feel like you.
Copyright 2020, WellnessPursuits.com