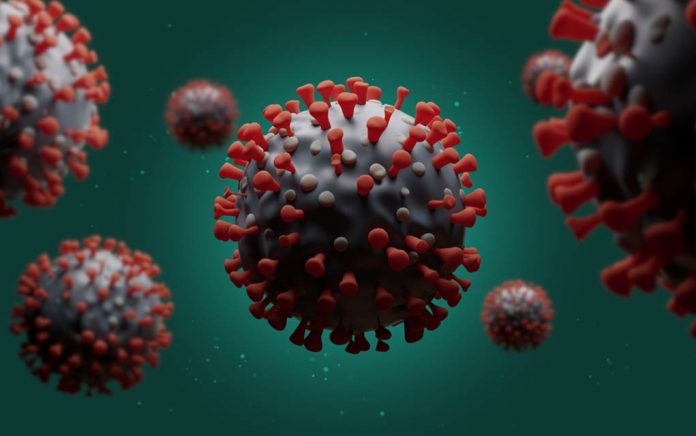 (WellnessPursuits.com) – In the past two weeks, as a nation, we've evolved from containment to mitigation strategies. The statistics, guidelines, containment and mitigation measures — everything surrounding COVID-19 — is evolving rapidly.
The number of cases seems to increase by the hour; closures are announced daily. It can be difficult to stay on top of the latest news and determine what you should do to protect your family. To put things in perspective, let's take a closer look at where things stand as of 7:00 PM CDT, March 18, 2020 (00:00 GMT March 19, 2020).
A Snapshot in Time
At the time of our last report (approximately two weeks ago), there were 82,000 cases in 48 countries, resulting in 2,800 deaths. The U.S. had 70 cases and 1 death. Today, the numbers are much more concerning.
Worldwide there are 218, 732 cases in 176 countries and 8,943 deaths. All 50 states in the U.S. are reporting cases, for a total of 9,261 cases and 150 deaths. On the bright side, 84,386 people have recovered, and there is evidence that social isolation has significantly reduced the rates of infection in countries like Japan, Taiwan, and South Korea, which were especially hard hit initially.
Nationwide Closures
In North America on Wednesday, President Trump and Prime Minister Trudeau announced the closure of the American-Canadian border to the general public. Essential travel and trade will continue.
As of yet, no national restrictions have been placed on industries in the US. However, the president has asked some industries, such as the cruise industry, to stop operating. Many businesses have shut down national operations voluntarily, including Macy's, L-Brands, Carnival Corp., Norwegian Cruise Line Holdings Ltd., Royal Caribbean Cruises, Ltd., Ford, GM, Fiat-Chrysler, Honda and Apple, among others. The list continues to grow hour-by-hour.
State Business Closures
Although the federal government has not closed businesses, several state governments have. At least 20 states have closed non-essential businesses from operating. Some states are requiring bars and clubs to close. Restaurants have been requested to close their dining rooms, allowing only drive-thru, pickup and delivery. Gyms, theatres, salons and venues that hold large gatherings have also been asked to close. Events have been canceled. Grocery stores, pharmacies and gas stations are scheduled to remain open.
Because the situation is changing so rapidly and because each community is different, we suggest you check websites or call local businesses before trying to venture out for necessities. You could also refer to your state and local governments to determine which types of businesses and activities might be closed in your community.
School Closures
Approximately 70% of the country's schools are shut down per state orders. Many school districts and colleges have extended their spring breaks and are starting on-line classes. Internet providers like Comcast and Spectrum have stepped up to provide free internet for a limited time to households with students to assist in these educational efforts.
CDC Guideline Updates
In addition to practicing adequate hand hygiene, covering your sneeze or cough and refraining from touching your face, the Centers for Disease Control and Prevention (CDC) has issued mitigation guidelines for individuals and families. These guidelines include:
Stay home when you're sick.
Call your doctor ahead of any visit.
Limit movement in the public.
Limit visitors.
Sanitize frequently touched surfaces daily.
Obtain a two-week supply of medication, food and essentials.
Telework if possible.
Establish virtual ways to communicate with others.
Avoid travel and social gatherings.
The President also issued a list of guidelines to limit the spread of COVID-19 in an effort to flatten the infection rate curve. They include:
Avoid social gatherings of more than 10 people.
Do not dine in at restaurants; utilize drive-thru, pickup and delivery options.
Avoid travel, shopping and social visits.
Do not visit nursing homes.
Stay home if anyone in your household tests positive for coronavirus, or if you are older or have an underlying health condition.
These guidelines are being updated as the situation unfolds. In addition to these, many state and local governments have issued their own guidelines. Turn to your state's health department website to learn the latest recommendations and restrictions for your area.
What to Do if You Get Sick
If you believe you have COVID-19, stay home. Call your health provider or reach out to a telehealth provider to determine the severity of your symptoms. Move into one room of your house and use a separate bathroom from the rest of the family, if possible.
If you must go to the doctor or hospital, call ahead. And, as always, wash your hands, sanitize surfaces, cover your cough or sneeze and do not touch your face. If you must leave your home to go to the doctor, wear a face mask.
If you need answers or don't know what to do, call your state's health department or check 211.org online or call your local 211 service to find out what resources might be available to you. If you or a family member are experiencing a medical emergency, call 911 — be sure to give them information if you suspect you might have COVID-19.
Currently, social distancing is the name of the game. Health officials hope that by creating social distance, they can slow the spread of the virus and flatten the curve that represents the number of people infected. If infection rates remain low, hospitals may be able to handle the influx of seriously ill patients.
If not, it is feared that there won't be enough resources to effectively treat everyone. You can do your part to flatten the curve by practicing social distancing and following all guidelines issued by federal, state and local authorities.
~Here's to Your Healthy Pursuits!
Copyright 2020, WellnessPursuits.com