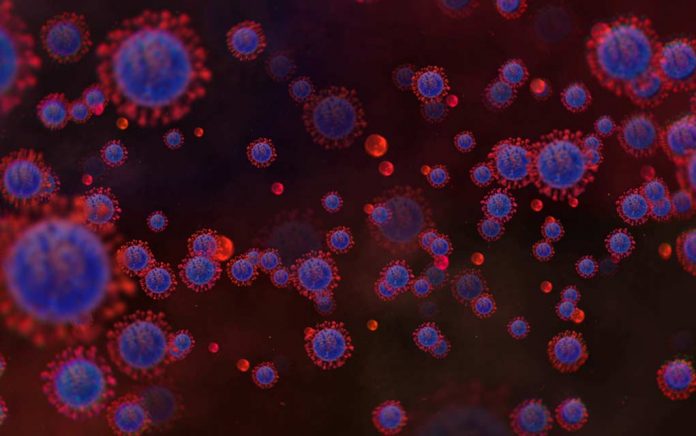 (WellnessPursuits.com) – Cases in the United States have increased to their highest levels since April, and many states, including California and Texas, are seeing record numbers of COVID-19 infections. On Tuesday, June 23, alone, California recorded over 7,000 new cases of COVID-19, while Texas reported over 6,000 new cases on Wednesday, June 24. Both states are still trending up on the first wave.
Almost as if in response to the mounting new cases, Dr. Francis Collins, Director of the National Institutes of Health (NIH), posted a blog pointing out a new study, pre-released on June 8 ahead of publication in Nature, that highlighted how many hundreds of millions of cases have been prevented or delayed (and therefore possibly lives saved) by the historic public health campaigns which have been undertaken in several countries worldwide.
We have more details on these and other highlights from the week:
COVID-19: Snapshot of the Week
Last week, as of 1:00 PM EDT (17:00 GMT), June 17, 2020, the reported worldwide numbers were 8,326,680 cases and 448,075 deaths in 213 countries and territories. There were 4,357,262 recoveries reported worldwide.
The US had 2,219,691 reported cases and 119,453 deaths. New York accounted for 406,280 of those cases and 31,033 of those deaths. New Jersey, California, Illinois, Massachusetts, Texas, Pennsylvania and Florida were the states with the next highest numbers of reported cases (all above 82,000).
The US Military reported 12,152 cases and 36 deaths while the Veterans Affairs reported 17,517 cases and 1,485 deaths. The Navajo Nation reported 6,672 cases and 319 deaths. Federal Prisons reported 6,905 cases and 86 deaths.
This week, as of 1:00 PM EDT (17:00 GMT), June 24, 2020, the reported worldwide numbers were 9,436,058 cases and 481,970 deaths in 213 countries and territories. There were 5,097,085 recoveries reported worldwide.
The US had 2,440,841 reported cases and 123,830 deaths. New York accounted for 413,150 of those cases and 31,340 of those deaths. California, New Jersey, Illinois, Texas, Florida and Massachusetts were the states with the next highest numbers of reported cases (all above 107,000).
The US Military reported 14,073 cases and 36 deaths while the Veterans Affairs reported 19,568 cases and 1,550 deaths. The Navajo Nation reported 7,088 cases and 336 deaths. Federal Prisons reported 7,103 cases and 88 deaths.
National and State Reopenings
All 52 states, districts and territories have reopened to varying degrees. Most states have fully reopened, but a few still have restrictions in place. Notably, Tennessee, New Jersey, Kentucky and New Hampshire still have some restrictions in place.
All states, except Montana and Wyoming, had closed schools for extended periods of time before the summer break, with many shut down until the end of the academic school year or until further notice. Most schools and colleges conducted online learning. Most districts have now dismissed students for the summer break. Commencements have been delayed or postponed for most high schools, colleges and universities. Many institutions are making arrangements for graduates to walk with future graduating classes. Decisions about fall classes will be made at a later time as more information becomes available.
A total of 12 states still have self-quarantines upon individuals entering from specific "hot" infection zones in an attempt to keep citizens of their states safer. As of June 24, Connecticut, New Jersey and New York are requiring a 14-day quarantine for travelers arriving from states with high infection rates. They currently consider those states to include Alabama, Arkansas, Arizona, Florida, North Carolina, South Carolina, Texas and Utah. Additional states enforcing quarantines include Alaska, Florida, Kansas, Maine, New Mexico, North Dakota, Rhode Island, Utah and Vermont. Most of those states are requiring entrants to undergo a 14-day self-quarantine, although Utah is requesting entrants to fill out and file forms with the health department.
CDC Guideline Updates
No significant new public guidance was issued this last week by the Centers for Disease Control and Prevention (CDC). States are continuing to follow the comprehensive guidance issued for reopening and for contact tracing. Although guidelines on social distancing are no longer being maintained by the CDC, many states are continuing to follow past guidance. Other guidelines are in effect, including the hand hygiene guidelines. It is still advisable to:
Stay at least 6 feet (2 meters) away from other people.
Avoid groups and mass gatherings, as well as crowded spaces.
Use a cloth face covering to cover your mouth and nose when you're in public places, such as the grocery store.
Work from home, if you're able.
Avoid using any kind of public transportation, ride-sharing, or taxis, if possible. If you must use these modes of transport, be sure to wear a cloth face cover.
Wash your hands often with soap and water. When hand-washing isn't an option, use a hand sanitizer containing at least 60% alcohol (but the higher the percent, the better).
Avoid touching your eyes, nose and mouth.
Clean and disinfect frequently touched surfaces using an EPA-registered household disinfectant. Spots to watch out for include doorknobs, light switches, toilets and other objects in shared spaces.
Financial Assistance Updates
Another 1.48 million people filed for unemployment claims last week, joining the more than 45.5 million already unemployed in the US — suggesting a current unemployment rate of over 24.0% and an estimated total of over 47.0 million job losses. The 1.48 million is higher than the estimates proffered by Wall Street of 1.35 million and marks the 14th consecutive week that claim numbers have exceeded 1 million. Additional claims are likely to continue to be filed. Continuing claims fell this week to 19.52 million, a drop of approximately 767,000 claims as state economies begin to recover.
While funding had been set aside by the federal government to assist state governments in meeting unemployment insurance payments, many state systems were overwhelmed by the sheer volume of claims and some are still struggling to catch up. Nine states are seeking $36 billion in federal advances from the Department of Labor to cover the astronomical unemployment claims. Illinois ($11B), California ($8B), Texas ($6.4B) and New York ($4.4B) top the list, but Connecticut, Hawaii, Massachusetts, Ohio and West Virginia have also signaled an intent to borrow to cover their claims between May and July.
Government and private businesses are striving to meet the unprecedented economic needs in several ways:
Unemployment benefits are available; the waiting period has been waived.
The U.S. Department of Housing and Urban Development has a foreclosure and eviction moratorium in place. Most states have also placed a moratorium on foreclosures and evictions.
An economic relief bill made paid sick leave and paid time off available to most employees impacted by the virus. Most states have also implemented additional emergency leave and benefits for first responders who may fall ill.
The U.S. Small Business Administration has pledged up to $2 million in low-interest loans. That funding has been completely used up, and Congress passed a $484 billion interim bill funding on Thursday, April 23, and the President signed it on Friday, April 24. The bill allocates $310 billion to replenish the SBA's Paycheck Protection Program (PPP), $75 billion for hospitals and $25 billion for COVID-19 testing. The bill also includes additional funds for the Economic Injury Disaster Loan (EIDL) program.
The deadline for filing federal taxes has been pushed to July 15. Most states have also delayed their filing deadlines to July 15 without penalty.
The $2.2 trillion stimulus package passed on March 27 providing economic stimulus incentives to taxpayers, increased and expanded unemployment benefits for laid-off employees and limited payroll assistance for small businesses.
A phase 4 stimulus package (CARES2) has been proposed, which would further aid small businesses, as well as individuals, states and hospitals.
Although the House passed the $3 trillion HEROES Act on May 15 for coronavirus relief and stimulus, Senate majority leaders indicated they had no intention of passing the bill in its current form. Some aspects of the act may reappear in new legislation, as yet unwritten. That may not be good news in the face of questionable economic indicators.
Testing Capacity
As of June 24 at 1 pm Eastern time (1700 GMT), the US has officially run more than 29,715,347 tests for COVID-19. It has run approximately 3.79 million of those tests since last week (June 17). Some leading researchers have estimated that a capacity of 3-4 million tests per week is needed for the economy to fully reopen safely. Admiral Brett Giroir, the Health and Human Services (HHS) Testing Czar said that they were working to provide the ability to test up to 50 million people per month by September. That number may still be a bit low based on recommendations by the Rockefeller Foundation, which calls for testing capability to be ramped to 30 million tests per week by October.
Some States See Spikes in Cases
They say everything's bigger in Texas, including the surges in COVID infections this week, apparently. Coming in with a whopping 28,753 new cases this week, an increase of 12,051 cases from last week, Texas leads the pack. Florida follows with 23,394 new cases this week, up 9,285 from last week, followed by Arizona (19,099 new cases, up 8,197), South Carolina (6,618new cases, up 1,851) and Idaho (869 new cases, up 552 from last week). In total, 27 states are seeing increases in cases.
The number of cases in Houston, Texas has strained ICU capacity to the limits. As of Wednesday, Houston ICUs were at 97% of their capacity with more than 16,000 active cases. Los Angeles, California is also feeling the strain with more than 86,000 active cases. Both Texas and California have seen numbers jump significantly in the last three days. The Miami-Dade, Florida area is another region that has been hard hit with nearly 27,000 active cases, with 5,500 of those reporting on Wednesday, June 24.
These cases can't be attributed solely to increases in testing, according to Dr. Ezekial Emanuel, chair of the Department of Medical Ethics and Health Policy at the University of Pennsylvania. Small increases due to increased testing might be expected — "But when you see 50% or 150% increase in the number of cases you are seeing — which is what we are seeing across the South — that's not testing. That's new cases. That's community spread," explained Dr. Emanuel.
The spikes may be due to a number of factors, including the speed at which many states raced to fully reopen, the societal relaxation of social distancing, mask-wearing, and minimizing contact with others, and the massive gatherings of people during Memorial Day celebrations and during protests.
Extraordinary Measures May Have Prevented Over 530 Million Cases
In the NIH Director's Blog, written by Dr. Francis Collins, Director of the NIH, Dr. Collins pointed out a new study that has been pre-released prior to publication in Nature magazine. That study, conducted primarily by the University of California at Berkeley researchers, used mathematical models and projections to calculate that the public health policies implemented across 6 nations, including China, South Korea, Iran, Italy, France, and the United States, from January through early April may have prevented or delayed up to 530 million cases of COVID-19.
As of Wednesday, June 24, the world had nearly 9.5 million cases — that's a factor of almost 70 times fewer cases than the world might have seen had extraordinary and historic measures like shut-downs and quarantines not taken place. As cases spike in certain cities and regions, officials may consider implementing some policies in those regions again to help stem the rising tide of infections.
What to Do if You Get Sick
Call your healthcare provider or reach out to a telehealth provider if you believe you have COVID-19. Do not go to a medical facility without calling ahead. It may be possible to treat symptoms of the virus at home with over-the-counter medications. When you speak to your doctor or telehealth provider, they will be able to evaluate your symptoms and their severity and will direct you to go to a testing center or hospital, if necessary.
If you have a medical emergency, call 911; tell them if you or anyone else in the home might have COVID-19. If you have questions or aren't sure what to do, call your local health department. Many states have hotlines set up for this purpose. Some states have 211 service lines that you can call for help and resources.
As infection rates climb, we try to do what we can to safeguard ourselves and those we care about. The basics still apply: handwashing and hygiene; using face coverings when in public places, especially in crowds or in enclosed spaces; minimizing contact with those outside your immediate family when possible; and social distancing when in the presence of others outside your family unit. Many states and cities are pursuing economic normalization and are doing so without rebound effects. Some cities and regions are seemingly experiencing rebound effects and/or continued increases in the number of infections, and those areas might be facing difficult decisions and situations.
~Here's to Your Healthy Pursuits!
Copyright 2020, WellnessPursuits.com