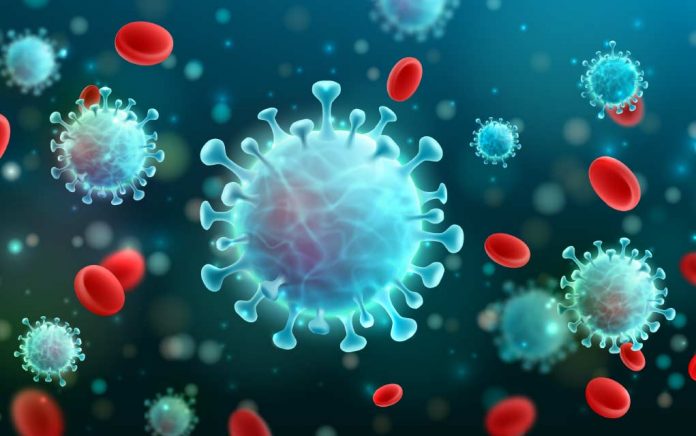 (WellnessPursuits.com) – As more states continue to ease restrictions and move back toward some semblance of normal, testing is being performed at a rate of nearly 2 million per week. That level is still below the 3-4 million per week recommended by public health experts as the country reopens.
COVID-19: Snapshot of the Week
This week, as of 1:00 PM EDT (17:00 GMT), May 13, 2020, the reported worldwide numbers were 4,393,193 cases and 295,450 deaths in 213 countries and territories. There were 1,634,483 recoveries reported worldwide.
The US had 1,417,398 reported cases and 83,980 deaths. New York accounted for 350,582 of those cases and 27,282 of those deaths. New Jersey, Illinois, Massachusetts, California, Pennsylvania, Michigan, Florida, Texas, Georgia and Maryland were the states with the next highest numbers of reported cases (all above 35,000).
The US Military reported 8,210 cases and 27 deaths while the Veterans Affairs reported 11,573 cases and 953 deaths. The Navajo Nation reported 3,204 cases and 102 deaths. Federal Prisons reported 3,629 cases and 50 deaths.
Last week, as of 1:00 PM EDT (17:00 GMT), May 6, 2020, the reported worldwide numbers were 3,778,012 cases and 261,243 deaths in 212 countries and territories. There were 1,275,296 recoveries reported worldwide.
The US had 1,244,302 reported cases and 72,867 deaths. New York accounted for 330,139 of those cases and 25,436 of those deaths. New Jersey, Massachusetts, Illinois, California, Pennsylvania, Michigan, Florida, Texas, Connecticut, Georgia and Louisiana were the states with the next highest numbers of reported cases (all above 30,000).
The US Military reported 7,604 cases and 27 deaths while the Veterans Affairs reported 9,771 cases and 771 deaths. The Navajo Nation reported 2,559 cases and 79 deaths. Federal Prisons reported 2,425 cases and 41 deaths.
National and State Closures
As of this week, 32 states have partially reopened. States that have begun to reopen include Alabama, Alaska, Arizona, Arkansas, Colorado, Florida, Georgia, Hawaii, Idaho, Indiana, Iowa, Kansas, Maine, Mississippi, Missouri, Montana, Nebraska, Nevada, New Hampshire, North Carolina, North Dakota, Ohio, Oklahoma, Pennsylvania, Rhode Island, South Carolina, South Dakota, Tennessee, Texas, Utah, West Virginia and Wyoming. Some restrictions remain in place in most states, but restrictions vary according to state.
States (and districts) that will be opening next week include Connecticut, District of Columbia, Kentucky, Louisiana, Massachusetts, Minnesota, New Mexico, Oregon, Virginia and Vermont.
States and territories which remain shut down or restricted include California, Delaware, Illinois, Maryland, Michigan, New Jersey, New York, Puerto Rico, Washington and Wisconsin.
In the remaining 18 states which currently remain closed down, the situation is developing. Most states have still shut down all but essential businesses and are requesting residents to remain at home, except for when participating in life-sustaining activities as defined by their state. Essential businesses and jobs are exempt.
Essential and life-sustaining businesses in all communities — grocery stores, pharmacies, gas stations, medical clinics and restaurant delivery/take-out services — remain open. Elective medical and dental procedures in most states are still postponed or rescheduled, although the nine states mentioned above are reopening certain medical and dental services this week with prior qualified testing and new safety requirements in place. Check with your healthcare provider to be sure about status.
All states except Montana have closed schools for extended periods of time, with many shut down until the end of the academic year or until further notice. Most schools and colleges are conducting online learning. Commencements have been delayed or postponed for most high schools, colleges and universities. Some institutions are making arrangements for graduates to walk with future graduating classes.
A total of 26 states and one territory have imposed self-quarantines upon individuals entering from specific "hot" infection zones in an attempt to keep citizens of their states safer. These states include Alaska, Arizona, Delaware, Florida, Hawaii, Kansas, Kentucky, Maine, Massachusetts, Montana, Nebraska, Nevada, New Hampshire, New Mexico, North Dakota, Ohio, Oklahoma, Pennsylvania, Rhode Island, South Carolina, Texas, Vermont, Virginia, West Virginia, Wisconsin and Wyoming.
Most states are requiring entrants to undergo a 14-day self-quarantine. Puerto Rico imposed a 14-day self-quarantine on anyone traveling to the island.
CDC Guideline Updates
The Centers for Disease Control and Prevention (CDC) issued new guidance and training for contact tracing. The guidelines on social distancing are no longer being maintained by the CDC, but many states are continuing to follow the guidance. Other guidelines are in effect, including the hand hygiene guidelines. It is still advisable to:
Stay at least 6 feet (2 meters) from other people.
Avoid group and mass gatherings, as well as crowded spaces.
Use a cloth face covering to cover your mouth and nose when you're in public places, such as the grocery store.
Work from home, if you're able.
Avoid using any kind of public transportation, ride-sharing, or taxis, if possible. If you must use these modes of transport, be sure to wear a cloth face cover.
Wash your hands often with soap and water. When hand-washing isn't an option, use a hand sanitizer containing at least 60% alcohol (but the higher the percent, the better).
Avoid touching your eyes, nose and mouth.
Clean and disinfect frequently touched surfaces using an EPA-registered household disinfectant. Spots to watch out for include doorknobs, light switches, toilets and other objects in shared spaces.
Financial Assistance Updates
Another 3.2 million people filed for unemployment claims last week, joining more than 30 million already unemployed in the US — suggesting a current unemployment rate of over 20% and an estimated total of nearly 34 million job losses. While additional claims may continue to be filed, experts believe the majority of claims have been made.
While additional funding had been set aside by the federal government to assist state governments in meeting unemployment insurance payments, many state systems were overwhelmed by the sheer volume of claims and some are still struggling to catch up. Nine states are seeking $36 billion in federal advances from the Department of Labor to cover the astronomical unemployment claims. Illinois ($11B), California ($8B), Texas ($6.4B) and New York ($4.4B) top the list, but Connecticut, Hawaii, Massachusetts, Ohio and West Virginia have also signaled an intent to borrow to cover their claims between May and July.
Government and private businesses are striving to meet the unprecedented economic needs in several ways:
Unemployment benefits are available; the waiting period has been waived.
The U.S. Department of Housing and Urban Development has a foreclosure and eviction moratorium in place. Most states have also placed a moratorium on foreclosures and evictions.
An economic relief bill made paid sick leave and paid time off available to most employees impacted by the virus. Most states have also implemented additional emergency leave and benefits for first responders who may fall ill.
The U.S. Small Business Administration has pledged up to $2 million in low-interest loans. That funding has been completely used up, and Congress passed a $484 billion interim bill funding on Thursday, April 23, and the President signed it on Friday, April 24. The bill allocates $310 billion to replenish the SBA's Paycheck Protection Program (PPP), $75 billion for hospitals and $25 billion for COVID-19 testing. The bill also includes additional funds for the Economic Injury Disaster Loan (EIDL) program.
The deadline for filing federal taxes has been pushed to July 15. Most states have also delayed their filing deadlines to July 15 without penalty.
The $2.2 trillion stimulus package passed on March 27 providing economic stimulus incentives to taxpayers, increased and expanded unemployment benefits for laid-off employees and limited payroll assistance for small businesses.
A phase 4 stimulus package (CARES2) has been proposed, which would further aid small businesses, as well as individuals, states and hospitals.
Testing Capacity
As of May 13 at 1 pm Eastern time (1700 GMT), the US has officially run more than 10,031,034 tests for COVID-19. It has run approximately 1.81 million of those tests since last week (May 5). President Trump has said his goal is to increase testing to 2 million tests per week by the end of the month.
Some leading researchers have estimated that a capacity of 3-4 million tests per week is needed for the economy to fully reopen safely. Admiral Brett Giroir, the Health and Human Services (HHS) Testing Czar said that they were working to provide the ability to test up to 50 million people per month by September.
That number may still be a bit low based on recommendations by the Rockefeller Foundation which call for testing capability to be ramped to 30 million tests per week by October.
What to Do if You Get Sick
Call your healthcare provider or reach out to a telehealth provider if you believe you have COVID-19. Do not go to a medical facility without calling ahead. It may be possible to treat symptoms of the virus at home with over-the-counter medications. When you speak to your doctor or telehealth provider, they will be able to evaluate your symptoms and their severity and will direct you to go to a testing center or hospital, if necessary.
If you have a medical emergency, call 911; tell them if you or anyone else in the home might have COVID-19. If you have questions or aren't sure what to do, call your local health department. Many states have hotlines set up for this purpose. Some states have 211 service lines that you can call for help and resources.
~Here's to Your Healthy Pursuits!
Copyright 2020, WellnessPursuits.com