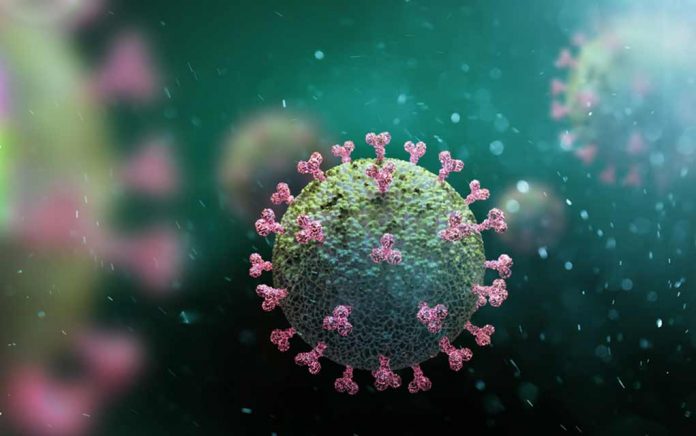 (WellnessPursuits.com) – Since last week, the Centers for Disease Control and Prevention (CDC) has issued new guidance, the Food and Drug Administration (FDA) has issued more Emergency Use Authorizations (EUAs), the Internal Revenue Service (IRS) clarified its position on whether seniors will need to file tax returns in order to qualify for stimulus payments, and the US Naval Ships Comfort and Mercy were deployed to New York and Los Angeles, respectively. We have a summary of last week's coronavirus-related events.
COVID-19: Snapshot of the Week
Last week, as of 1:00 PM EDT (17:00 GMT), April 1, 2020, the reported worldwide numbers were:
911,541 cases
45,532 deaths in 203 countries and territories.
190,901 recoveries reported worldwide.
The US had 203,035 reported cases and 4,516 deaths.
New York accounted for 83,712 of those cases and 1,941 of those deaths.
New Jersey, California, Michigan, Florida, Massachusetts, Louisiana, Illinois, Pennsylvania and Washington were the states with the next highest numbers of reported cases (all above 5,000).
This week, as of 1:00 PM EDT (17:00 GMT), April 8, 2020, the reported worldwide numbers were:
1,469,245 cases and 86,278 deaths in 209 countries and territories.
316,520 recoveries reported worldwide.
The US had 406,697 reported cases and 13,868 deaths.
New York accounted for 142,384 of those cases and 6,268 of those deaths.
New Jersey, Michigan, California, Louisiana, Pennsylvania, Florida, Massachusetts, Illinois, Georgia, Washington and Texas were the states with the next highest numbers of reported cases (all above 9,000).
National and State Closures
As of this week, 43 states and the District of Columbia (which account for about 90% of the US population) are under stay-at-home orders activated by state governments. Most states have shut down all but essential businesses and are requesting residents to remain at home, except when participating in life-sustaining activities as defined by their state. Essential businesses and jobs are exempt.
Essential and life-sustaining businesses in all communities — grocery stores, pharmacies, gas stations, medical clinics and restaurant delivery/take-out services — remain open. Most elective medical procedures are postponed or rescheduled. Check with your provider about postponements or changes to an electronic format.
All states have closed schools for extended periods of time, such as until the end of the academic year or until further notice. Many schools and colleges are conducting online classes. It seems likely that commencements will be delayed for most high schools, colleges and universities.
A total of 16 states and one county have imposed self-quarantines upon individuals entering from specific "hot" infection zones in an attempt to keep citizens of their states safer. The states include Alaska, Delaware, Florida, Hawaii, Kansas, Kentucky, Maryland, Massachusetts, Nevada, North Dakota, Oklahoma, Rhode Island, South Carolina, Texas, Vermont and West Virginia. Most states are requiring entrants to undergo a 2-week self-quarantine. In addition, Dare County in North Carolina has restricted entry to permanent residents with identification only, stopping visitors and non-residents from entering.
CDC Guideline Updates
As of Friday, April 3, the CDC recommended that everyone wear cloth or fabric face coverings in public, especially in areas of significant community transmission. The CDC made this recommendation because studies showed that many asymptomatic and presymptomatic COVID-19 patients do not realize they have the virus.
Using face coverings helps reduce the potential for transmission through droplets exhaled while speaking, coughing, sneezing, or possibly even breathing. The CDC asked people to consider the following points:
You could spread COVID-19 to others, even if you do not feel sick.
Everyone should wear a cloth face cover when they have to go out in public, for example to the grocery store or to pick up other necessities.
Cloth face coverings should not be placed on young children under age 2, anyone who has trouble breathing, or is unconscious, incapacitated or otherwise unable to remove the mask without assistance.
The cloth face cover is meant to protect other people in case you are infected.
Do NOT use a facemask meant for a healthcare worker.
Continue to keep about 6 feet between yourself and others. The cloth face cover is not a substitute for social distancing.
Financial Assistance Updates
Over 10 million people filed unemployment claims during the last two weeks of March. More claims are likely to follow. While additional funding has been set aside by the federal government to assist state governments in meeting unemployment insurance payments, many state systems are overwhelmed by the sheer volume of claims. Government and private businesses are striving to meet this economic need in several ways:
Unemployment benefits are available; the waiting period has been waived.
The U.S. Department of Housing and Urban Development has a foreclosure and eviction moratorium in place.
An economic relief bill made paid sick leave and paid time off available to most employees impacted by the virus.
The U.S. Small Business Administration has pledged up to $2 million in low-interest loans.
The deadline for filing federal taxes has been pushed to July 15.
The $2.2 billion stimulus package passed providing increased and expanded unemployment benefits for laid-off employees and assistance for small businesses.
As of April 1, the Internal Revenue Service (IRS) clarified who needs to file and who does not in order to receive economic impact payments. In general, if you filed a 2018 tax return, you do not need to file your 2019 taxes first in order to be eligible for the economic payments. If you do not typically file a tax return, the IRS will use Form SSA-1099 or Form RRB-1099 to generate Economic Impact Payments. This includes senior citizens, Social Security recipients and railroad retirees who are not otherwise required to file a tax return. If you have questions or need more information, please check the IRS.GOV website or call your tax professional.
What to Do if You Get Sick
Call your health provider or reach out to a telehealth provider if you believe you have COVID-19. Do not go to a medical facility without calling ahead. It may be possible to treat symptoms of the virus at home with over-the-counter medications. When you speak to your doctor or telehealth provider, they will be able to evaluate your symptoms and their severity and will direct you to go to a testing center or hospital, if necessary.
If you have a medical emergency, call 911; tell them if you or anyone else in the home might have COVID-19. If you have questions or aren't sure what to do, call your local health department. Many states have hotlines set up for this purpose. Some states have 211 service lines that you can call for help and resources.
Medical Advances
Inovio's new COVID-19 vaccine candidate entered into Phase 1 clinical human testing on Monday, April 6. The Inovio Pharmaceuticals application was accepted by the FDA following successful preclinical animal trials and a previous Phase 1 clinical human trial for Middle East Respiratory Syndrome (MERS), a related coronavirus illness. The vaccine, backed by funding from the Bill and Melinda Gates Foundation, is the second vaccine to undergo Phase 1 clinical human trials. The first was a vaccine candidate from Moderna Pharmaceuticals that began its Phase 1 trial on March 16 in Seattle. Broad clearance or approval for either vaccine candidate is likely still 18 months away.
On Friday, April 3, the FDA issued EUAs for hydroxychloroquine and azithromycin to treat COVID-19. In addition, the FDA approved clinical trials on Tuesday, April 7, to investigate the use of COVID-19 Convalescent Plasma. This technique uses blood products from donors who have recovered from COVID-19 to collect antigens which might help fight active COVID-19 infections.
Remdesivir, a Gilead Sciences product that is an investigational IV treatment for COVID-19, has also been in clinical trials since February 25 but has been allowed expanded access on an emergent basis by the FDA. Results from the first of five clinical trials for Remdesivir might be released this month.
Comfort and Mercy Deployed
The USNS Comfort docked at pier 90 in Manhattan Borough, New York City, NY on Monday, March 30 and began receiving non-coronavirus patients on Thursday, April 2. Because of the overwhelming need and a request from Gov. Andrew Cuomo, President Trump countermanded an order that previously did not allow the treatment of coronavirus patients onboard the ship. The reconfigurations needed to treat virus patients reduced the ship's patient capacity to 500 (down from 1000).
In Los Angeles, CA, the USNS Mercy docked on March 27 and was ready to begin seeing non-coronavirus patients on March 28. Mercy is hoping to help the hospital system in California by taking the non-virus cases, freeing up beds and specialists for COVID-19 patients.
With the hope of new treatments and vaccines on the horizon, social distancing being followed by more people in new stringent ways and some economic relief forthcoming, there were some bright spots this week. In an example of delayed gratification on a grand scale, we continue working together to save lives and help each other.
~Here's to Your Healthy Pursuits!
Copyright 2020, WellnessPursuits.com