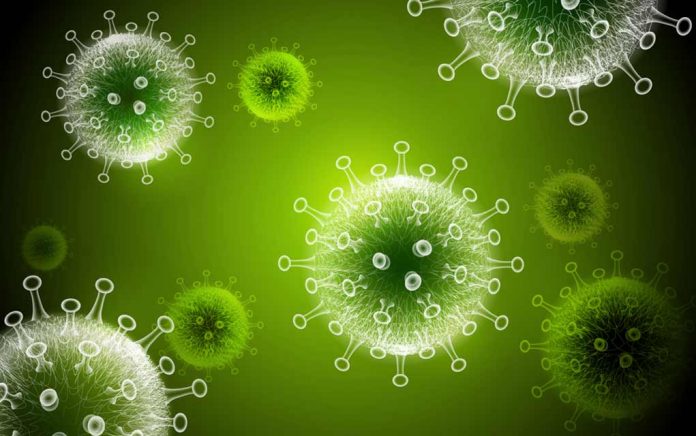 (WellnessPursuits.com) – Members of the White House Coronavirus Task Force have expressed cautious optimism. They hope the US might reach a plateau on the number of new infections per day soon. In addition, Vice President Pence announced that the Food and Drug Administration (FDA) is expected to issue more Emergency Use Authorizations (EUAs) for COVID-19 antibody tests which are currently under development.
On the downside, Wednesday, April 15, became the day with the most reported US COVID-19 deaths at 2,618. The day before, Tuesday, April 14, New York issued a correction — they reported 3,778 additional deaths that occurred since March 11 and were classified as "probable" COVID-19 deaths on their death certificates in spite of the lack of tests. New York did not have enough tests available to test all the suspected cases during that time frame. The adjusted number for Tuesday soared to 6,185 because of this adjustment. Saturday, April 4, recorded 34,196 new cases, making it the single-worst day for reported infections in the US. While infection rates are forecast to decrease, mortality rates may lag behind.
Here are some of the other highlights of the week.
COVID-19: Snapshot of the Week
Last week, as of 1:00 PM EDT (17:00 GMT), April 8, 2020, the reported worldwide numbers were 1,469,245 cases and 86,278 deaths in 209 countries and territories. There were 316,520 recoveries reported worldwide. The US had 406,697 reported cases and 13,868 deaths. New York accounted for 142,384 of those cases and 6,268 of those deaths. New Jersey, Michigan, California, Louisiana, Pennsylvania, Florida, Massachusetts, Illinois, Georgia, Washington and Texas were the states with the next highest numbers of reported cases (all above 9,000).
This week, as of 1:00 PM EDT (17:00 GMT), April 15, 2020, the reported worldwide numbers were 2,035,299 cases and 130,712 deaths in 210 countries and territories. There were 503,386 recoveries reported worldwide. The US had 618,893 reported cases and 27,086 deaths. New York accounted for 203,123 of those cases and 11,586 of those deaths. New Jersey, Massachusetts, Michigan, Pennsylvania, California, Illinois, Florida, Louisiana, Texas, Georgia, Connecticut, Washington and Maryland were the states with the next highest numbers of reported cases (all above 10,000). The US Military reported 4,769 cases and 16 deaths. The Navajo Nation reported 838 cases and 33 deaths.
National and State Closures
As of this week, 43 states and the District of Columbia (which account for about 90% of the US population) are under stay-at-home orders activated by state governments until at least the end of April. Most states have shut down all but essential businesses and are requesting residents to remain at home, except when participating in life-sustaining activities as defined by their state. Essential businesses and jobs are exempt.
Essential and life-sustaining businesses in all communities — grocery stores, pharmacies, gas stations, medical clinics and restaurant delivery/take-out services — remain open. Most elective medical procedures are postponed or rescheduled. Check with your provider about postponements or changes to an electronic format.
All states have closed schools for extended periods of time, including until the end of the academic year or until further notice. Many schools and colleges are conducting online classes. It seems likely that commencements will be delayed for most high schools, colleges and universities.
A total of 16 states and one county have imposed self-quarantines upon individuals entering from specific "hot" infection zones in an attempt to keep citizens of their states safer. The states include Alaska, Delaware, Florida, Hawaii, Kansas, Kentucky, Maryland, Massachusetts, Nevada, North Dakota, Oklahoma, Rhode Island, South Carolina, Texas, Vermont and West Virginia. Most states are requiring entrants to undergo a 2-week self-quarantine. In addition, Dare County in North Carolina has restricted entry to permanent residents with identification only, stopping visitors and non-residents from entering.
CDC Guideline Updates
No new guidance was issued last week by the Centers for Disease Control and Prevention (CDC), but the current social distancing and hand hygiene guidelines remain in effect. Under those guidelines, you should:
Stay at least 6 feet (2 meters) from other people.
Avoid group and mass gatherings, as well as crowded spaces.
Use a cloth face cover to cover your mouth and nose when you're in public places, such as the grocery store. (Need a mask? We have a tutorial for you!)
Work from home if you're able.
Avoid using any kind of public transportation, ridesharing, or taxi, if possible.
Wash your hands often with soap and water. When hand-washing isn't an option, use a hand sanitizer containing at least 60% alcohol (but the higher the percent, the better).
Avoid touching your eyes, nose and mouth.
Clean and disinfect frequently touched surfaces using an EPA-registered household disinfectant. Spots to watch out for include doorknobs, light switches, toilets and other objects shared spaces.
Financial Assistance Updates
Over 10 million people filed unemployment claims during the last two weeks of March. Another 6.2 million people filed during the week ending April 4, bringing the grand total to nearly 17 million people who have filed for unemployment benefits. More claims are likely to follow.
While additional funding has been set aside by the federal government to assist state governments in meeting unemployment insurance payments, many state systems are overwhelmed by the sheer volume of claims. Government and private businesses are striving to meet this economic need in several ways:
Unemployment benefits are available; the waiting period has been waived.
The U.S. Department of Housing and Urban Development has a foreclosure and eviction moratorium in place.
An economic relief bill made paid sick leave and paid time off available to most employees impacted by the virus.
The U.S. Small Business Administration has pledged up to $2 million in low-interest loans.
The deadline for filing federal taxes has been pushed to July 15.
The $2.2 trillion stimulus package passed providing economic stimulus incentives to taxpayers, increased and expanded unemployment benefits for laid-off employees and assistance for small businesses.
A fourth stimulus package has been proposed which would further air small businesses.
What to Do if You Get Sick
Call your health provider or reach out to a telehealth provider if you believe you have COVID-19. Do not go to a medical facility without calling ahead. It may be possible to treat symptoms of the virus at home with over-the-counter medications. When you speak to your doctor or telehealth provider, they will be able to evaluate your symptoms and their severity and will direct you to go to a testing center or hospital, if necessary.
If you have a medical emergency, call 911; tell them if you or anyone else in the home might have COVID-19. If you have questions or aren't sure what to do, call your local health department. Many states have hotlines set up for this purpose. Some states have 211 service lines that you can call for help and resources.
Medical Advances
Work and testing continues on vaccine candidates and treatment therapies to combat the novel coronavirus and COVID-19. Work is also continuing on the development of testing protocols, which will provide faster, more reliable answers about active and past infections.
One current focus is on developing blood tests to look for the antibodies which develop while a patient recovers from an active COVID-19 infection. Those antibodies could be an indication of active immunity, which could allow people to safely re-enter the workforce. Development, testing and observation are still on-going.
Cellex Inc., a company out of North Carolina, was the first company to receive emergency use authorization (EUA) of its antibody test from the FDA late last week. More than 50 other competing companies are also seeking EUAs from the FDA for their tests, as well.
There are questions surrounding both the specificity and reliability of the tests being developed. It's conceivable that they could mistakenly identify antibodies developed in response to another form of coronavirus, like Sudden Acute Respiratory Syndrome (SARS) or Middle Eastern Respiratory Syndrome (MERS) or the common cold, rather than target the specific antibodies for COVID-19. If the selectivity isn't focussed enough, that could lead to a lot of false positives and potentially give us an equally false sense of security about immunity.
In addition, we're working from an assumption that antibodies generated during a recovery from COVID-19 correlate to some level of immunity for some period of time. But the presence of antibodies don't always automatically confer immunity. They don't in the case of the Human Immunodeficiency Virus (HIV). It's unproven science with this pathogen. The only ways to know are through careful, selective testing and comparison, which will take valuable time, or through broad-based, wide-use trial and error, which could cost more lives.
As trees leaf out and birds return, some may find it difficult to continue social distancing, but it appears we are reaching the top of the curve based on a plateau of infection case numbers. We might be able to look forward to declines in infections and deaths. This is a continuing example of people working together on local and global scales for the common good and looking out for each other against a microscopic common enemy.
~Here's to Your Healthy Pursuits!
Copyright 2020, WellnessPursuits.com