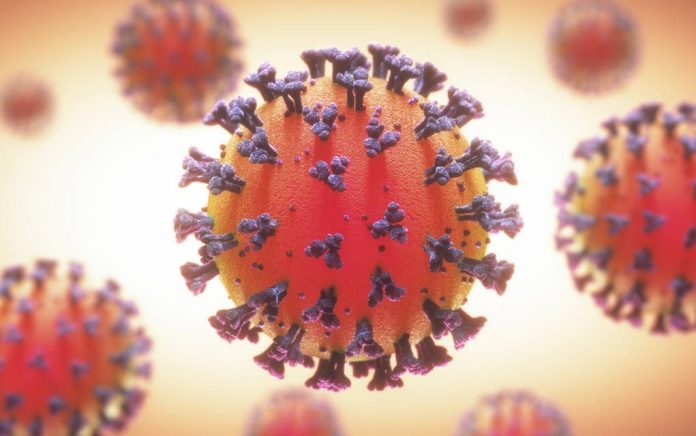 (WellnessPursuits.com) – Slowing the spread of COVID-19 has become everyone's focus. Even though life in the time of social distancing is somewhat uncertain, stories of love, humanity and promise have emerged.
Schools are bussing free lunches to students in their districts. Some companies are donating medical supplies while others are stopping the production of their own products to make medical supplies instead. Neighbors are sharing resources as truck drivers forego breaks, downtime and family time to transport much-needed supplies.
COVID-19 Snapshot
One week ago today at the time of our last report, there were 218,732 cases of coronavirus worldwide in 176 countries. The death toll stood at 8,943. In the US, there were 9,261 confirmed cases and 150 deaths. As of 1:00 PM EDT (17:00 GMT), March 25, 2020, the reported worldwide numbers have more than doubled, coming in at 460,065 cases and 20,828 deaths in 196 countries and territories.
About 113,783 have recovered worldwide. The U.S. now has 62,852 cases and 885 deaths. Currently, New York has the most cases, followed by New Jersey, Washington and California.
More Nationwide and State Closures
Nationwide and state closures continue to ramp up. All but three states have closed schools for an extended period of time or until further notice.
By the end of the day Wednesday, 17 states will have official stay-at-home orders, urging more than 50% of the population to remain in their homes. While the orders vary from state-to-state, most have shut down all but essential businesses.
Additionally, residents must remain in their homes unless engaging in an activity that has been deemed acceptable by their state. Conditions vary by state, and information about what activities are allowed is available through your state's health department.
Essential and life-sustaining businesses in all communities — grocery stores, pharmacies, gas stations, medical clinics and restaurant delivery/take-out services — remain open. Most elective medical procedures are being postponed or rescheduled. If you have an upcoming appointment, check with your provider to see if you may need to postpone or if it has been moved to an electronic format.
Financial Assistance Updates
Businesses are closed, which has caused approximately 3.4 million people to file unemployment claims in the last week alone. Many more claims will follow. All of this has many people struggling to pay bills. Government and private businesses are striving to meet this economic need in several ways.
Unemployment benefits are available; the waiting period has been waived.
The U.S. Department of Housing and Urban Development has a foreclosure and eviction moratorium in place.
An economic relief bill made paid sick leave and paid time off available to most employees impacted by the virus.
The U.S. Small Business Administration has pledged up to $2 million in low-interest loans.
The deadline for filing federal taxes has been pushed to July 15.
The Senate and Congress just passed a 2 trillion dollar coronavirus relief bill to help the sectors of US that are in the greatest need and are most vulnerable to these disruptive times. Time will tell how far 2 trillion will really go, but it certainly helps build confidence to know supportive help is coming and that we're all in this together.
Many private businesses are providing some relief to their customers as well. Some mortgage companies, auto financing companies, credit card companies and other types of creditors have waived payments, late fees and penalties and, in some cases, suspended the accumulation of interest. Please check with your lenders to see what COVID-19 provisions they have enacted.
CDC Guideline Updates
The Centers for Disease Control and Prevention (CDC) has not issued any new guidelines for COVID-19. Recommendations are to follow all stay-at-home orders in your area, stay home if you're sick, limit your movement in public, limit visitors, sanitize communal surfaces frequently, work from home, avoid travel and social gatherings, wash and sanitize your hands and cover your coughs and sneezes. If someone in your home has COVID-19, the entire household should stay at home. The President's "15 Days to Slow the Spread" remains in effect.
What to Do if You Get Sick
If you believe you have COVID-19, call your health provider or reach out to a telehealth provider. Do not go to a medical facility without calling ahead. In many cases, you can treat symptoms of the virus at home with over-the-counter medications. When you speak to your doctor or telehealth provider, they can evaluate your symptoms to see if they are severe enough for you to go to the hospital.
If you have a medical emergency, call 911; be sure to advise them if you or anyone else in your home suspects they may have COVID-19. If you have questions or aren't sure what to do, call your local health department. Many states have hotlines set up for this purpose. Some states have 211 service lines that you can call for help.
The best thing you can do right now in the fight against COVID-19 is to stay at home. You should only leave your home for the purposes of buying medication and groceries, seeking medical care, solitary exercise, reporting to an essential job or providing care to someone in need. The goal is to slow the rate of infection to keep from overwhelming hospitals, medical personnel, and required resources with the influx of patients. It's a team effort, and we can't make it happen without your help.
~Here's to Your Healthy Pursuits!
Copyright 2020, WellnessPursuits.com