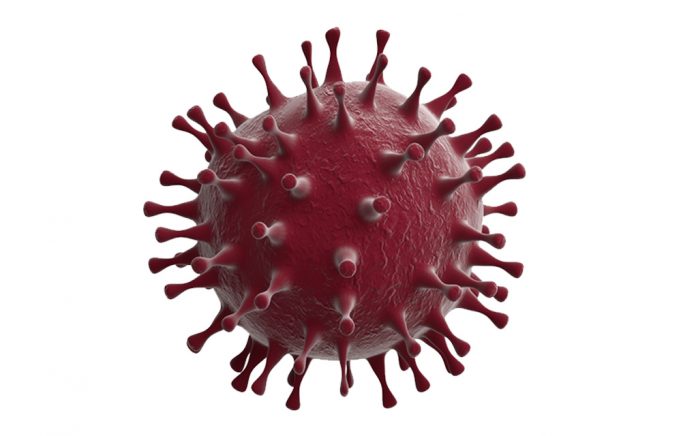 (WellnessPursuits.com) – By now, you've probably heard a lot about the new coronavirus, now called COVID-19 (for COrona VIrus Disease 2019). It appeared between December 12 and 29 in Wuhan, Hubei Province, China, as a pneumonia-like infection that seemed somewhat unremarkable at first.
But doctors started noticing the number of cases increasing rapidly and not responding to traditional treatments for pneumonia or traditional viral infections, and on December 31, China informed the World Health Organization (WHO) of the infections while continuing their own investigations into what was causing them and the source.
Tracking the Spread
Since that time, progress has been made in discovering the new virus, isolating its genome, and formulating tests to confirm it's presence. Unfortunately, the virus has been moving a lot faster than expected. From the 40 or so cases that were confirmed in China on December 31, there are now more than 82,000 confirmed cases in 48 countries worldwide. Over 2800 deaths have been confirmed, and the number continues to rise.
China has been the hardest hit with nearly 78,500 confirmed cases and 2,744 deaths. But other countries are seeing a sharp rise in the rates of infection, now, too. South Korea (2,022), Italy (650), Iran (388), and Japan (189) have all experienced significant challenges with containment. As of 02/29 the US currently stands at only 70 cases and 1 death; many of those were patients who were repatriated from the Diamond Princess cruise where about 400 people were infected on a ship of approximately 3700 people, all of whom were required to stay aboard to maintain a quarantine in Yokohama, Japan.
Is There a Vaccine or Specific Treatment?
There is currently no vaccine available for this virus. Treatments, to date, are supportive — meaning that symptoms are treated and that doctors do everything they can to help your body fight off the infection by itself and avoid co-infections. There is an antiviral medication, called remdesivir, being tested in an NIH-sponsored human trial that started February 25.
Clinical trials of remdesivir are also ongoing in China. Meanwhile, researchers at BenevolentAI are bringing artificial intelligence (AI) to bear in an effort to find existing treatments that might help COVID-19 patients in a timely manner.
What Can You Do?
As governments and health organizations around the world gear up to deal with a greater global spread of the virus, you probably would like to know what you can do to prepare to keep yourself and your loved ones safe.
The CDC recommends avoiding contact with anyone who's sick and practicing common-sense germ safety while outside: Wash your hands often, use a hand sanitizer containing at least 60% alcohol when you're not near a sink, don't touch your face (always good advice) and disinfect household and communal items.
Symptoms can appear 2-14 days after exposure and include fever, cough, and shortness of breath. If you have traveled internationally recently or come in contact with someone who has, and you develop symptoms, call your doctor. Let your doctor know your concerns before you go to the office so that they can make appropriate arrangements before you go. Be sure to wear a face mask and keep your hands clean so you don't infect anyone else.
Keep in mind that we are still in the cold and flu season. If you haven't flown internationally or been exposed to someone who has, it's more likely you have a cold or the flu. Evaluate your symptoms. If your symptoms aren't severe, treat them as you would normally do with any other bout of a cold or flu – stay home, rest, and drink plenty of fluids.
If your symptoms are particularly bothersome for you, whether it's a cold, the flu, or something else, you may need to seek help at Urgent Care. If your symptoms are severe, it could be time to head to the ER.
The news and statistics surrounding COVID-19 are changing rapidly. Keep checking this page, as well as the CDC Newsroom, for updates about the virus, potential treatments, and preventative actions you can take.
~Here's to Your Healthy Pursuits!
Copyright 2020, WellnessPursuits.com